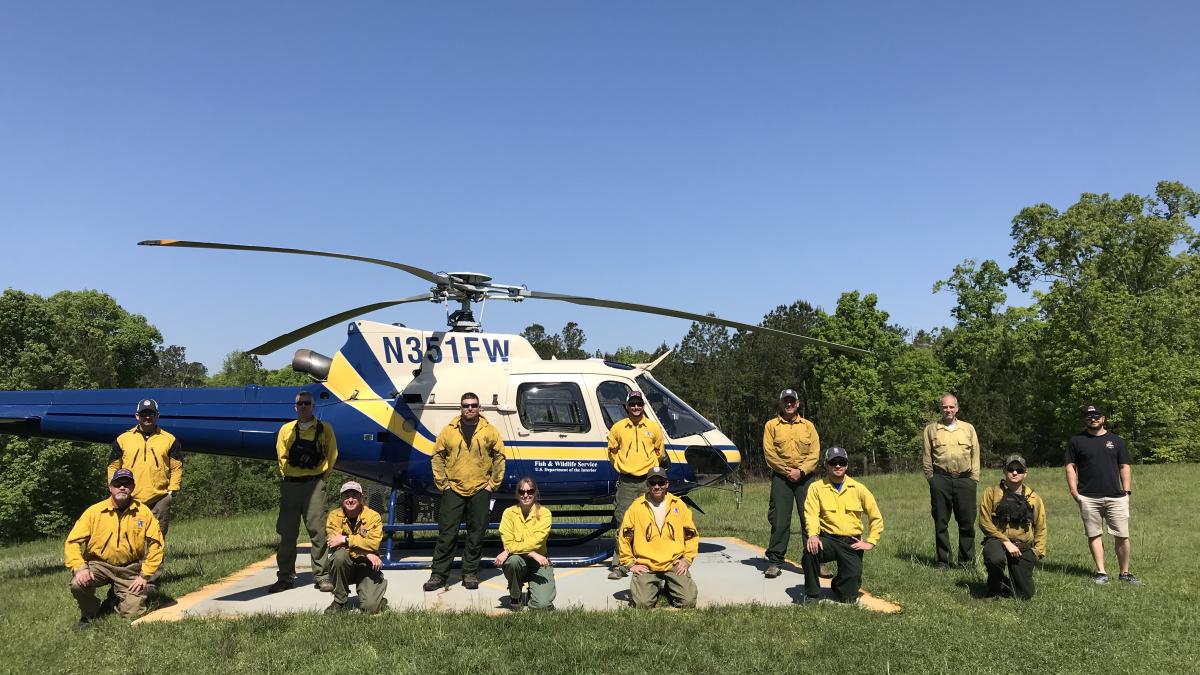 Forestry Technician (Fire)
This position is available in the following series:
Position Overview
Want a career that is engaging, challenging, and rewarding? Consider becoming a Forestry Technician (Fire). As a Forestry Technician you will be serving as a senior technician to provide leadership and oversight of wildland fire suppression, management, control work as a seasoned, experienced firefighter on an engine, helitack, prescribed fire, or wildland fire module or on a handcrew. 
This position is represented at the following bureaus
---
Candidate Description
The ideal candidate must have working knowledge of the basic principles involving strategies, tactics, and suppression methods used in containment and control of wildfires and wildland fires. Knowledge of basic principles or fire behavior and instruction techniques that are sufficient for wildland fire suppression and prescribed fire training. Knowledge of work procedures and practices in working with helicopters and fixed - wing aircraft.  
Work Environment
The work is primarily performed in forest, range and desert environments in steep terrain where surfaces may be extremely uneven, rocky, covered with thick tangled vegetation, smoky conditions, etc. Temperatures commonly exceed 100 degrees F and fall below freezing. Risks include smoke inhalation, fire entrapment, snake or insect bites and stings, exposure to excessive machinery noise, and falling and rolling material. 
Minimum Education Requirements
Please see the Individual Occupation Requirements and the Technical and Medical Support Positions Group Qualification Standard on the OPM websites.
Primary Core Education Requirement depending on complexity: ENGB, CRWB, FIRB, HMGB, RXB2 from National Wildfire Coordinating Group
Secondary Core Education Requirement depending on complexity: ICT4, ENGB, CRWB, HMGB, ICT3, TFLD, HEBM from National Wildfire Coordinating Group
Career Level Requirements
Responsibilities by Level
Mid:

May serve as a Handcrew, Prescribed Fire Crew, Wildland Fire Engine or Helitack
May assist higher level workers in forestry research efforts; in the marketing of forest resources; or in the scientific management, protection, and development of forest/range resources.
May assist in the preparation of hazardous fuels treatment plans and burn plans based on
May work with local homeowners, community stakeholders, various local, state, tribal, and federal agencies in an effort to educate and mitigate potential threats to these communities by wildland fire.
May work with the fire management staff in developing and revising annual operating plans, annual budget requests, fire management planning and operating procedures pertaining to wildland fire management activities
Click to read more
Accountability

Holds self and others accountable for measurable high-quality, timely, and cost-effective results. Determines objectives, sets priorities, and delegates work. Accepts responsibility for mistakes. Complies with established control systems and rules.

Show Tool Tip

Mid 6-7

Oral Communication

Expresses information (for example, ideas or facts) to individuals or groups effectively, taking into account the audience and nature of the information (for example, technical, sensitive, controversial); makes clear and convincing oral presentations; listens to others, attends to nonverbal cues, and responds appropriately.

Show Tool Tip

Mid 6-7

Physical Strength and Agility

Ability to bend, lift, climb, stand, and walk for long periods of time; ability to perform moderately heavy laboring work.

Show Tool Tip

Mid 6-7

Resilience

Deals effectively with pressure; remains optimistic and persistent, even under adversity. Recovers quickly from setbacks.

Show Tool Tip

Mid 6-7

Stamina

Exerts oneself physically over long periods of time without tiring (which may include performing repetitive tasks such as data entry or coding).

Show Tool Tip

Mid 6-7

Teamwork

Encourages and facilitates cooperation, pride, trust, and group identity; fosters commitment and team spirit; works with others to achieve goals.

Show Tool Tip

Mid 6-7

Technical Competence

Uses knowledge that is acquired through formal training or extensive on-the-job experience to perform one's job; works with, understands, and evaluates technical information related to the job; advises others on technical issues.

Show Tool Tip

Mid 6-7