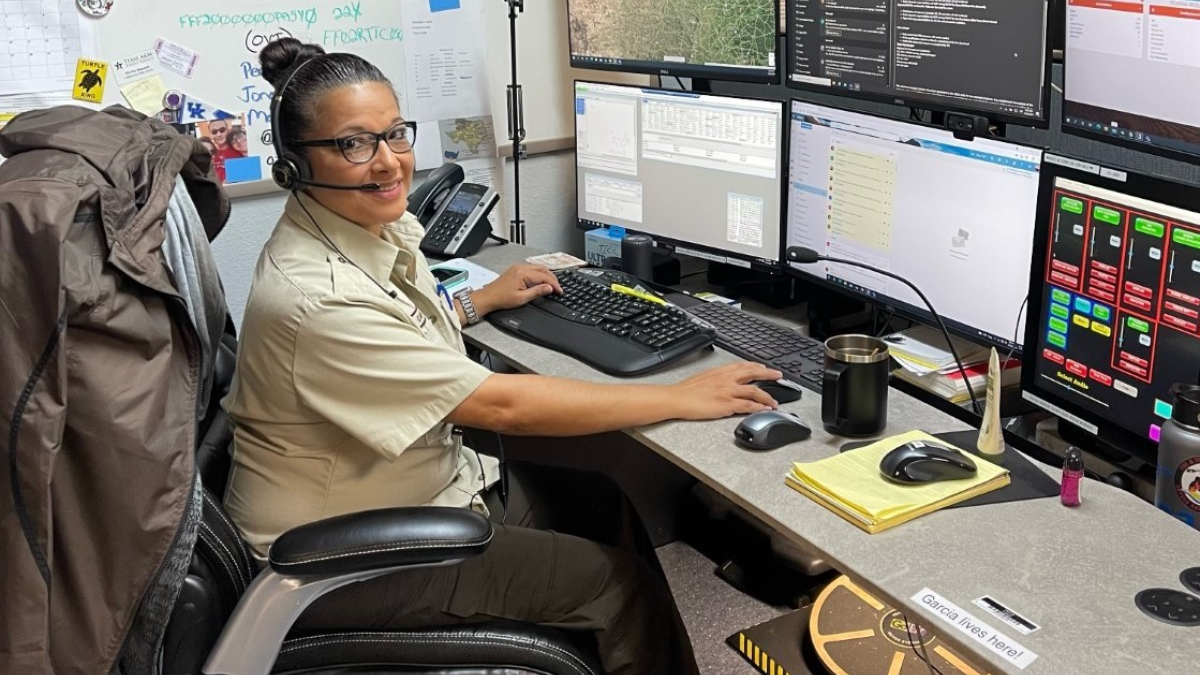 Forestry Technician (Fire Dispatch)
This position is available in the following series:
Position Overview
Apply today for a Fire Dispatcher position, if you want a position that is critical, challenging, engaging and one that you can take pride in, then a Fire Dispatcher is the position for you. As a Fire Dispatcher you will be responsible primarily for wildland fire preparedness, suppression support activities, but may respond to all-hazard incidents as needed. You will be encompassing the entire Federal, State, Tribal and Private lands in order to keep this country safe and beautiful
This position is represented at the following bureaus
---
Candidate Description
The ideal candidate must have working knowledge of wildland fire suppression and prescribed fire strategies, tactics, methods and procedures, fire behavior, and weather conditions to effectively dispatch fire management resources. The candidate much also know fire management operations, dispatch procedures, and resources (e.g., guidelines, initial attack, expanded dispatch, Incident Command System (ICS) terminology, resource qualification and capabilities). Basic knowledge of aviation operations (e.g., aircraft capabilities and limitations, flight planning, aviation safety) 
Work Environment
Work is performed primarily in an office setting. During peak activity, long hours, increased radio traffic, numerous ringing phones, and conversations result in high noise levels, which require a high level of concentration to perform duties. The duties of this position create a highly stressful environment during peak activity, requiring the ability to keep calm in emergency situations. 
Minimum Education Requirements
Please see the Individual Occupation Requirements and the Technical and Medical Support Positions Group Qualification Standard on the OPM websites.
Primary Core Education Requirement depending on complexity: ENGB, CRWB, FIRB, HMGB, RXB2 from National Wildfire Coordinating Group
Secondary Core Education Requirement depending on complexity: ICT4, ENGB, CRWB, HMGB, ICT3, TFLD, HEBM from National Wildfire Coordinating Group
Career Level Requirements
Responsibilities by Level
Entry:

Receives fire reports, determines location, land status, and current fire information, and dispatches personnel, equipment, aircraft, and/or supplies according to predefined plans or in response to resource orders from the field.
Coordinates and assists with fire training and orientation.
Collects, processes, collates and submits incident information to support fire operations (e.g., fire reports, ICS-209's, situation reports, statistical reports, smoke permits, spot weather forecasts, prescribed fire burn requests).
Click to read more
Accountability

Holds self and others accountable for measurable high-quality, timely, and cost-effective results. Determines objectives, sets priorities, and delegates work. Accepts responsibility for mistakes. Complies with established control systems and rules.

Show Tool Tip

Entry 4-5

Oral Communication

Expresses information (for example, ideas or facts) to individuals or groups effectively, taking into account the audience and nature of the information (for example, technical, sensitive, controversial); makes clear and convincing oral presentations; listens to others, attends to nonverbal cues, and responds appropriately.

Show Tool Tip

Entry 4-5

Physical Strength and Agility

Ability to bend, lift, climb, stand, and walk for long periods of time; ability to perform moderately heavy laboring work.

Show Tool Tip

Entry 4-5

Resilience

Deals effectively with pressure; remains optimistic and persistent, even under adversity. Recovers quickly from setbacks.

Show Tool Tip

Entry 4-5

Stamina

Exerts oneself physically over long periods of time without tiring (which may include performing repetitive tasks such as data entry or coding).

Show Tool Tip

Entry 4-5

Teamwork

Encourages and facilitates cooperation, pride, trust, and group identity; fosters commitment and team spirit; works with others to achieve goals.

Show Tool Tip

Entry 4-5