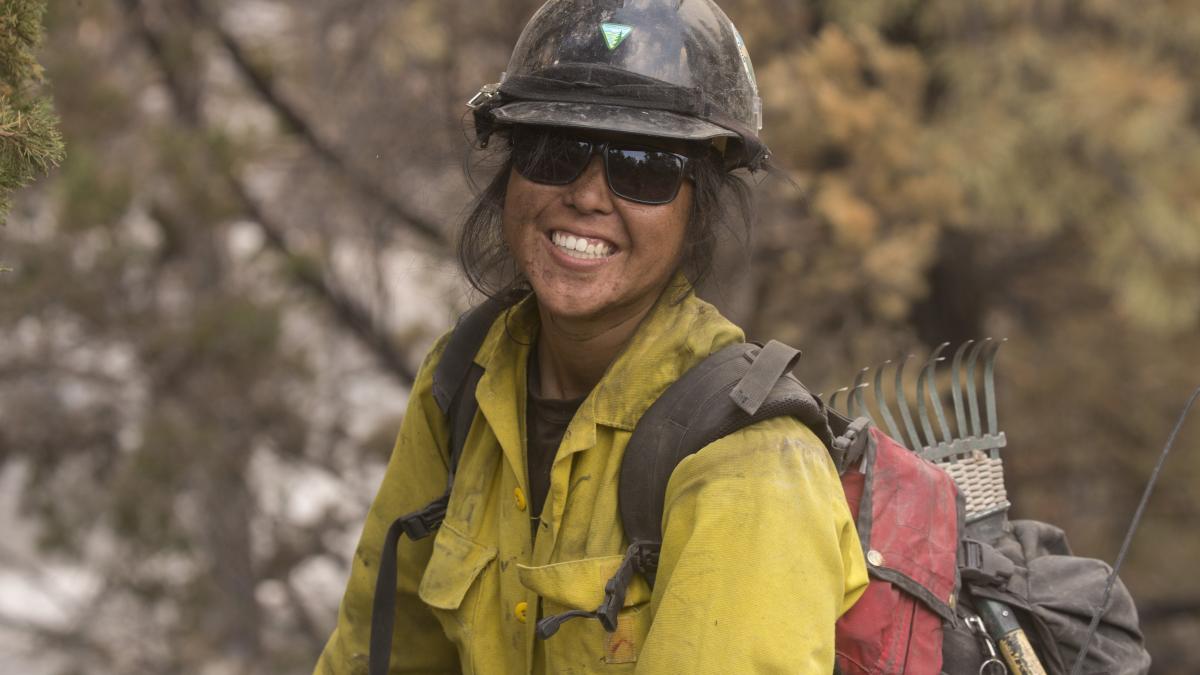 Forestry Technician (Wildland FireFighter)
This position is available in the following series:
Position Overview
Sign up as a Wildland Firefighter today and be among the countries leading resource to protect this wonderful country from wildfires. If you want a career that has great upwards mobility and is as much challenging as it is exciting than sign up today and be part of team that is making a change. You will be able to perform wildland fire suppression, management, control functions and serve as a firefighter on an engine, helitack, prescribed fire, wildland fire module, or on a hand crew. 
This position is represented at the following bureaus
---
Candidate Description
The ideal candidate must have working knowledge of agency and interagency qualification, position task book requirements, and certification standards and procedures adopted by the National Wildfire Coordinating Group. In addition, working knowledge of tactical methods and techniques for use of water and additives in controlling and mopping-up fires in order to efficiently and effectively accomplish operations where water is in short supply. Skill in use of hand tools such as Pulaskis, shovel, McLeod; and power tools including chainsaw, portable pumps to build fireline, control wildland fire, and to perform other non-fire related duties. 
Work Environment
The work is primarily performed in forest, range and desert environments in steep terrain where surfaces may be extremely uneven, rocky, covered with thick tangled vegetation, smoky conditions, etc. Temperatures commonly exceed 100 degrees F and fall below freezing. Risks include smoke inhalation, fire entrapment, snake or insect bites and stings, exposure to excessive machinery noise, and falling and rolling material.
Minimum Education Requirements
Please see the Individual Occupation Requirements and the Technical and Medical Support Positions Group Qualification Standard on the OPM websites.
Primary Core Education Requirement depending on complexity: ENGB, CRWB, FIRB, HMGB, RXB2 from National Wildfire Coordinating Group
Secondary Core Education Requirement depending on complexity: ICT4, ENGB, CRWB, HMGB, ICT3, TFLD, HEBM from National Wildfire Coordinating Group
Career Level Requirements
Responsibilities by Level
Entry:

Performs basic fireline activities such as line construction, hose layout, operations of pumps and accessories, lopping and scattering of fuels using hand tools and holding, patrolling, monitoring, and mop-up operations.
Applies practices and techniques to minimize resource damage. Under the direction of a more seasoned crew member or with one or more module/crewmembers, may be assigned specialized assignments such as tree falling, backfire and burnout, mobile and stationary engine attack, construction of helispots, and hover hookups.
May perform project work such as fuel inventory, preparing associated reports, and hazard fuel reduction projects.
Performs the duties of a chainsaw operator and performs chainsaw maintenance and minor repair.
May on occasion serve as driver of a crew carrier. Prescribed Fire Module. Serves as senior wildland firefighter on a prescribed fire module.
Click to read more
Accountability

Holds self and others accountable for measurable high-quality, timely, and cost-effective results. Determines objectives, sets priorities, and delegates work. Accepts responsibility for mistakes. Complies with established control systems and rules.

Show Tool Tip

Entry 4-5

Oral Communication

Expresses information (for example, ideas or facts) to individuals or groups effectively, taking into account the audience and nature of the information (for example, technical, sensitive, controversial); makes clear and convincing oral presentations; listens to others, attends to nonverbal cues, and responds appropriately.

Show Tool Tip

Entry 4-5

Physical Strength and Agility

Ability to bend, lift, climb, stand, and walk for long periods of time; ability to perform moderately heavy laboring work.

Show Tool Tip

Entry 4-5

Resilience

Deals effectively with pressure; remains optimistic and persistent, even under adversity. Recovers quickly from setbacks.

Show Tool Tip

Entry 4-5

Stamina

Exerts oneself physically over long periods of time without tiring (which may include performing repetitive tasks such as data entry or coding).

Show Tool Tip

Entry 4-5

Teamwork

Encourages and facilitates cooperation, pride, trust, and group identity; fosters commitment and team spirit; works with others to achieve goals.

Show Tool Tip

Entry 4-5