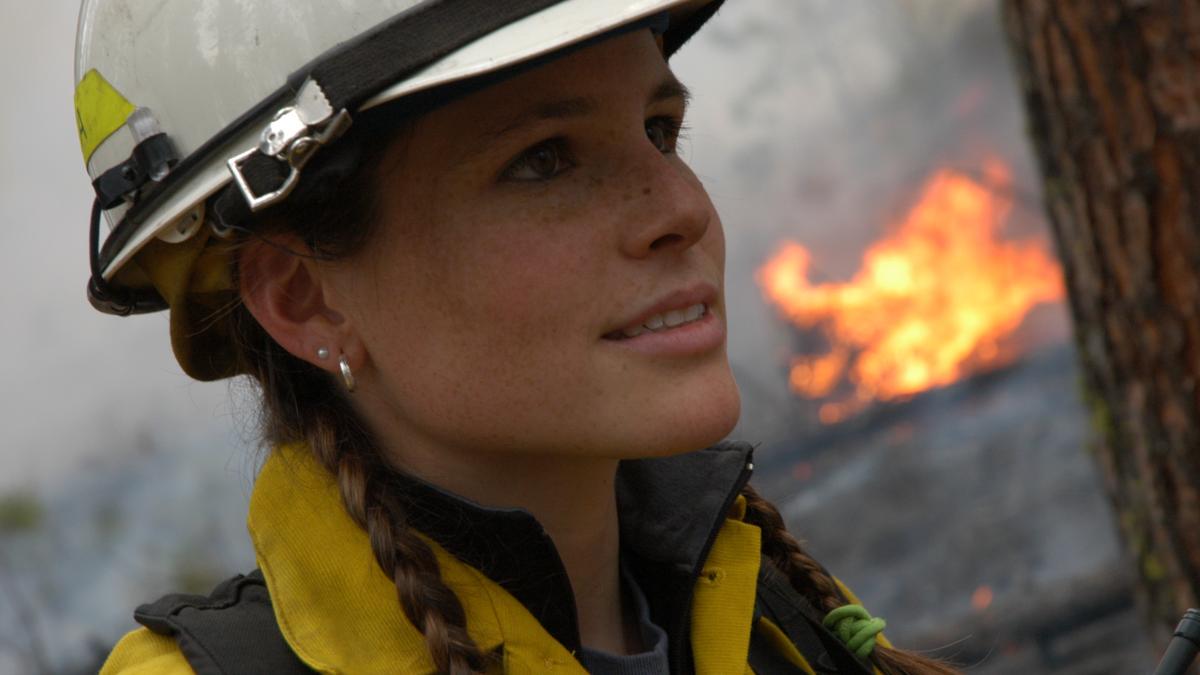 Position Overview
The Department of the Interior has a critical job to do: helping to protect lives, property and resources from destructive fires. The women and men who support DOI's wildland fire management efforts serve in a wide variety of roles, including: understanding and monitoring fire behavior; preventing and mitigating damaging fires; detecting and putting out fires; controlling smoke, loading helicopters; and, managing communications to dispatch people, equipment and resources to support firefighting.
This position is represented at the following bureaus
---
Candidate Description
The ideal candidate has a strong interest in protecting public lands from the devastating effects of fire, whether on the ground cutting firebreaks or supervising firefighting team operations. Teamwork is extremely important. Front line fire-fighting requires being adaptable to all varieties of weather, dust and smoke, uncomfortable living conditions, and unpredictable situations, so endurance and superior physical conditioning are absolutely necessary.
Work Environment
You could spend a great deal of time in forests and other remote environments with rocky and/or steep terrain covered with vegetation where temperatures can vary from above 100 degrees F to below freezing.
Minimum Education Requirements
Career Level Requirements
Responsibilities by Level
Entry:

Constructing firelines
Chopping brush
Finding and extinguishing flare ups
Loading helicopters

Mid:

Driving and operating a fire engine
Gathering and analyzing weather and fire data
Planning and carrying out prescribed burns to protect the landscape
Training staff

Journey:

Supervising fire management staff
Developing action items and recommendations on fire management issues
Assessing and coordinating onsite activities and reacting to changing conditions
Training staff
Click to read more
Accountability

Holds self and others accountable for measurable high-quality, timely, and cost-effective results. Determines objectives, sets priorities, and delegates work. Accepts responsibility for mistakes. Complies with established control systems and rules.

Show Tool Tip

Entry 2-5

Mid 6-7

Journey 8-13

Decision Making

Makes sound, well-informed, and objective decisions; perceives the impact and implications of decisions; commits to action, even in uncertain situations, to accomplish organizational goals; causes change.

Show Tool Tip

Entry 2-5

Mid 6-7

Journey 8-13

Oral Communication

Expresses information (for example, ideas or facts) to individuals or groups effectively, taking into account the audience and nature of the information (for example, technical, sensitive, controversial); makes clear and convincing oral presentations; listens to others, attends to nonverbal cues, and responds appropriately.

Show Tool Tip

Entry 2-5

Mid 6-7

Journey 8-13

Physical Strength and Agility

Ability to bend, lift, climb, stand, and walk for long periods of time; ability to perform moderately heavy laboring work.

Show Tool Tip

Entry 2-5

Mid 6-7

Journey 8-13

Problem Solving

Identifies problems; determines accuracy and relevance of information; uses sound judgment to generate and evaluate alternatives, and to make recommendations.

Show Tool Tip

Entry 2-5

Mid 6-7

Journey 8-13

Resilience

Deals effectively with pressure; remains optimistic and persistent, even under adversity. Recovers quickly from setbacks.

Show Tool Tip

Entry 2-5

Mid 6-7

Journey 8-13

Stamina

Exerts oneself physically over long periods of time without tiring (which may include performing repetitive tasks such as data entry or coding).

Show Tool Tip

Entry 2-5

Mid 6-7

Journey 8-13

Teamwork

Encourages and facilitates cooperation, pride, trust, and group identity; fosters commitment and team spirit; works with others to achieve goals.

Show Tool Tip

Entry 2-5

Mid 6-7

Journey 8-13

Technical Competence

Uses knowledge that is acquired through formal training or extensive on-the-job experience to perform one's job; works with, understands, and evaluates technical information related to the job; advises others on technical issues.

Show Tool Tip

Entry 2-5

Mid 6-7

Journey 8-13

Writing

Recognizes or uses correct English grammar, punctuation, and spelling; communicates information (for example, facts, ideas, or messages) in a succinct and organized manner; produces written information, which may include technical material, that is appropriate for the intended audience.

Show Tool Tip

Entry 2-5

Mid 6-7

Journey 8-13
Common Pathways
Candidates who made this career change most commonly held these occupations...
Less Common Pathways (<2%)
0346 - Logistics Management
0458 - Soil Conservation Techncian
0817 - Surveying Technical
2150 - Transportation Operations
Where We Are
DOI employs people at more than 2,400 locations across the United States and territories. Use the Position Locator tool to see where current DOI employees work. To check for job opportunities, scroll down and click "See jobs on USAjobs.gov."