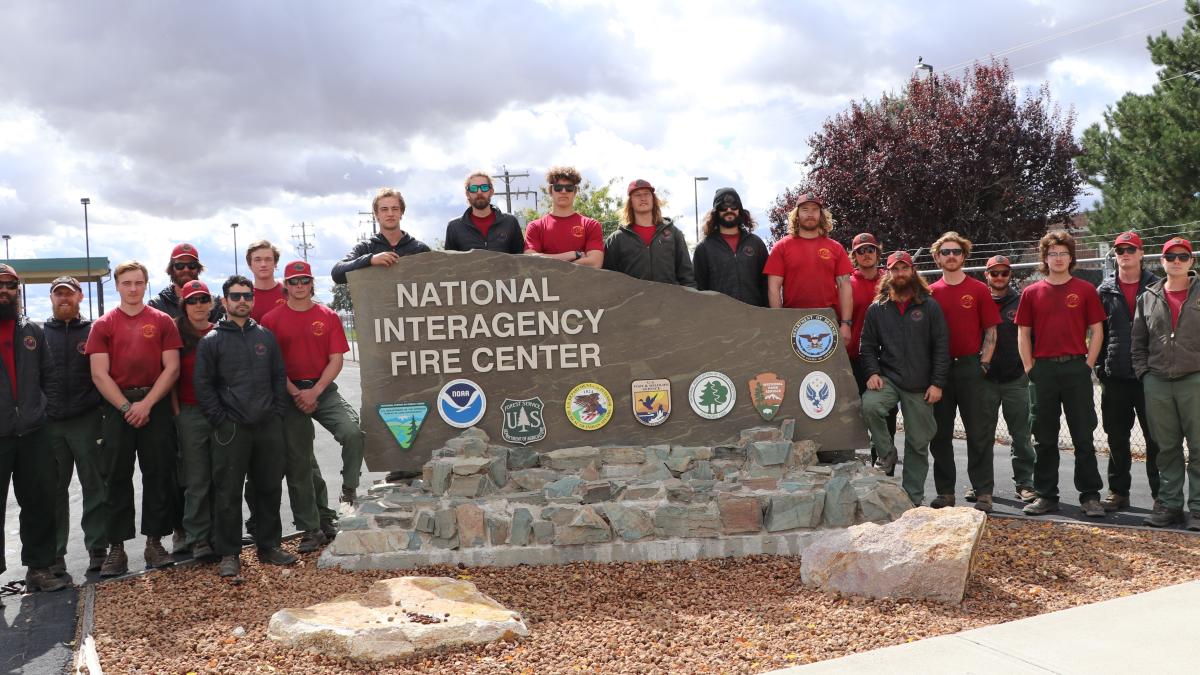 Forestry Technician (Interagency Hotshot Crew)
This position is available in the following series:
Position Overview
Apply today as a Hotshot Crew Superintendent, if you want a position that is as much challenging as it is rewarding and has an established career path. You will get firsthand experience in helping to preserve this beautiful country by fighting as well as preventing forest fires. An IHC (Interagency Hotshot Crew) is composed of a minimum of 18 personnel with a mission of wildland fire suppression. IHCs are highly skilled and an integral component of the national wildland fire management program.
This position is represented at the following bureaus
---
Candidate Description
The ideal candidate must have working knowledge of interagency (federal, state, and local cooperators) wildland fire suppression tactics and procedures, fuel types and fire behavior, fire management objectives and policies. Excellent knowledge of land use and resource management practices and policies, to include fuels management practices and policies sufficient to independently gather, analyze, and interpret data used in the development of fuels treatment and burn plans; and to execute prescribed burn projects. Thorough knowledge and understanding of supervisory policies, procedures and methods in order to manage a diverse workforce and skills in coordinating, facilitating, and instructing wildland fire suppression and prescribed fire training.
Work Environment
The work is primarily performed in forest, desert, and range environments in steep terrain where surfaces may be extremely uneven, rocky, covered with vegetation, and in smoky conditions, etc. Temperatures vary from above 100 degrees F to below freezing. Risks include smoke inhalation, fire entrapment, snake or insect bites and stings, exposure to excessive machinery noise, and falling and rolling material.
Minimum Education Requirements
Career Level Requirements
Responsibilities by Level
Journey:

Evaluates organizational training needs, develops, and implements both technical and agency specific training program for the IHC fire suppression principles, general fire suppression procedures, fire line construction, fire mop-up techniques, small and large fire suppression, communications, use of water, physical conditioning, operation of power saws and portable pumps, safety procedures, and first aid training.
Recognizes, reacts to and communicates changes in weather and fire behavior; topography and fuel types; and adapts planned strategies and tactics to identify and relocate fire lines, escape routes and safety zones.
Evaluates work performance of subordinates, setting standards, monitoring, and final evaluating of subordinate performance.
Click to read more
Accountability

Holds self and others accountable for measurable high-quality, timely, and cost-effective results. Determines objectives, sets priorities, and delegates work. Accepts responsibility for mistakes. Complies with established control systems and rules.

Show Tool Tip

Journey 9

Decision Making

Makes sound, well-informed, and objective decisions; perceives the impact and implications of decisions; commits to action, even in uncertain situations, to accomplish organizational goals; causes change.

Show Tool Tip

Journey 9

Oral Communication

Expresses information (for example, ideas or facts) to individuals or groups effectively, taking into account the audience and nature of the information (for example, technical, sensitive, controversial); makes clear and convincing oral presentations; listens to others, attends to nonverbal cues, and responds appropriately.

Show Tool Tip

Journey 9

Physical Strength and Agility

Ability to bend, lift, climb, stand, and walk for long periods of time; ability to perform moderately heavy laboring work.

Show Tool Tip

Journey 9

Problem Solving

Identifies problems; determines accuracy and relevance of information; uses sound judgment to generate and evaluate alternatives, and to make recommendations.

Show Tool Tip

Journey 9

Resilience

Deals effectively with pressure; remains optimistic and persistent, even under adversity. Recovers quickly from setbacks.

Show Tool Tip

Journey 9

Stamina

Exerts oneself physically over long periods of time without tiring (which may include performing repetitive tasks such as data entry or coding).

Show Tool Tip

Journey 9

Teamwork

Encourages and facilitates cooperation, pride, trust, and group identity; fosters commitment and team spirit; works with others to achieve goals.

Show Tool Tip

Journey 9

Technical Competence

Uses knowledge that is acquired through formal training or extensive on-the-job experience to perform one's job; works with, understands, and evaluates technical information related to the job; advises others on technical issues.

Show Tool Tip

Journey 9

Writing

Recognizes or uses correct English grammar, punctuation, and spelling; communicates information (for example, facts, ideas, or messages) in a succinct and organized manner; produces written information, which may include technical material, that is appropriate for the intended audience.

Show Tool Tip

Journey 9