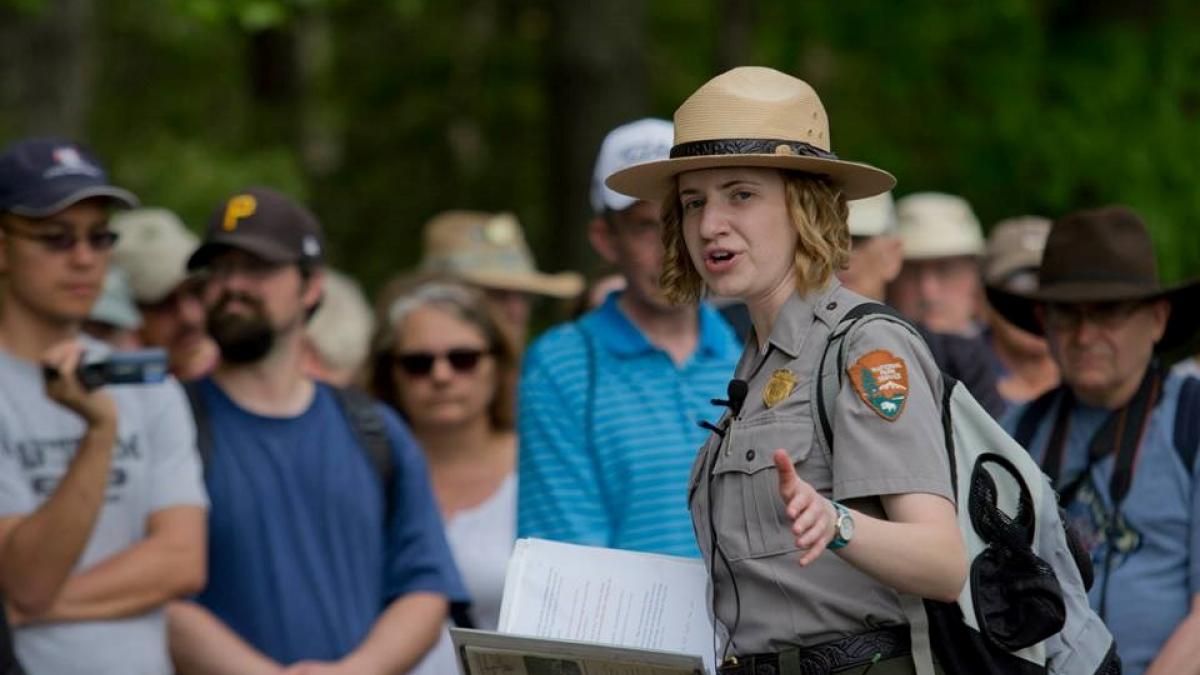 Position Overview
Guides help visitors appreciate and enjoy the public lands entrusted to DOI.  Guides are first-line representatives who welcome visitors of all ages and backgrounds, answer questions, and conduct engaging and interactive programs to educate the public about significant features at a variety of sites.
This position is represented at the following bureaus
---
Candidate Description
The ideal candidate has a keen desire to preserve and protect natural, historic or cultural resources and is committed to imparting this interest to others.  Guides must have excellent public speaking skills, and be able to work effectively with a variety of people, sometimes in stressful situations.
Work Environment
Guides work in a variety of environments, both Indoors and outdoors.
Minimum Education Requirements
Career Level Requirements
Responsibilities by Level
Entry:

Answering routine visitor questions
Providing basic information on activities, services and schedules
Introducing films, presenting map talks, conducting tours of historic homes

Mid:

Applying knowledge and appreciation of natural/scientific/historical/recreational features to conduct interpretive talks and tours
Providing services and information to visitors
Safely guiding large groups of visitors in complex tour situations such as caves, large dams or challenging trails
Assisting and mentoring new employees
Issuing camping permits
Click to read more
Accountability

Holds self and others accountable for measurable high-quality, timely, and cost-effective results. Determines objectives, sets priorities, and delegates work. Accepts responsibility for mistakes. Complies with established control systems and rules.

Show Tool Tip

Entry 2-4

Mid 5-7

Conflict Management

Manages and resolves conflicts, grievances, confrontations, or disagreements in a constructive manner to minimize negative personal impact.

Show Tool Tip

Entry 2-4

Mid 5-7

Continual Learning

Assesses and recognizes own strengths and weaknesses; pursues self-development.

Show Tool Tip

Entry 2-4

Mid 5-7

Creative Thinking

Uses imagination to develop new insights into situations and applies innovative solutions to problems; designs new methods where established methods and procedures are inapplicable or are unavailable.

Show Tool Tip

Entry 2-4

Mid 5-7

Customer Service

Works with clients and customers (that is, any individuals who use or receive the services or products that your work unit produces, including the general public, individuals who work in the agency, other agencies, or organizations outside the Government) to assess their needs, provide information or assistance, resolve their problems, or satisfy their expectations; knows about available products and services; is committed to providing quality products and services.

Show Tool Tip

Entry 2-4

Mid 5-7

Flexibility

Is open to change and new information; adapts behavior or work methods in response to new information, changing conditions, or unexpected obstacles; effectively deals with ambiguity.

Show Tool Tip

Entry 2-4

Mid 5-7

Information Management

Identifies a need for and knows where or how to gather information; organizes and maintains information or information management systems.

Show Tool Tip

Entry 2-4

Mid 5-7

Interpersonal Skills

Treats others with courtesy, sensitivity, and respect. Considers and responds appropriately to the needs and feelings of different people in different situations.

Show Tool Tip

Entry 2-4

Mid 5-7

Oral Communication

Expresses information (for example, ideas or facts) to individuals or groups effectively, taking into account the audience and nature of the information (for example, technical, sensitive, controversial); makes clear and convincing oral presentations; listens to others, attends to nonverbal cues, and responds appropriately.

Show Tool Tip

Entry 2-4

Mid 5-7

Problem Solving

Identifies problems; determines accuracy and relevance of information; uses sound judgment to generate and evaluate alternatives, and to make recommendations.

Show Tool Tip

Entry 2-4

Mid 5-7

Resilience

Deals effectively with pressure; remains optimistic and persistent, even under adversity. Recovers quickly from setbacks.

Show Tool Tip

Entry 2-4

Mid 5-7

Self-Management

Sets well-defined and realistic personal goals; displays a high level of initiative, effort, and commitment towards completing assignments in a timely manner; works with minimal supervision; is motivated to achieve; demonstrates responsible behavior.

Show Tool Tip

Entry 2-4

Mid 5-7
Common Pathways
Candidates who made this career change most commonly held these occupations...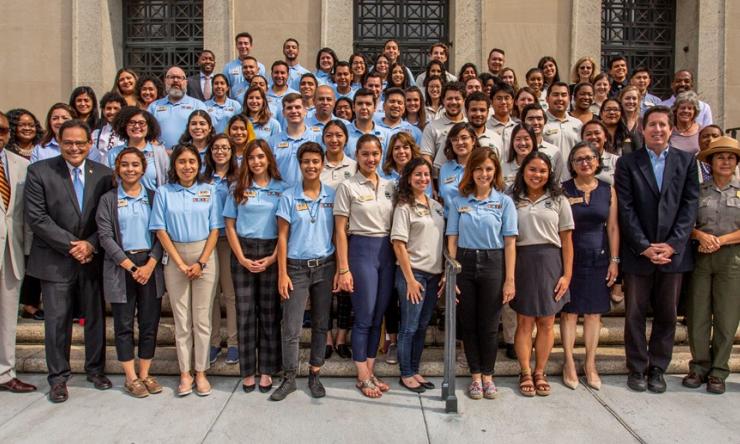 Information Receptionist
Career Information Coming Soon
0189 - Recreation Aid And Assistant 2.1%
Where We Are
DOI employs people at more than 2,400 locations across the United States and territories. Use the Position Locator tool to see where current DOI employees work. To check for job opportunities, scroll down and click "See jobs on USAjobs.gov."