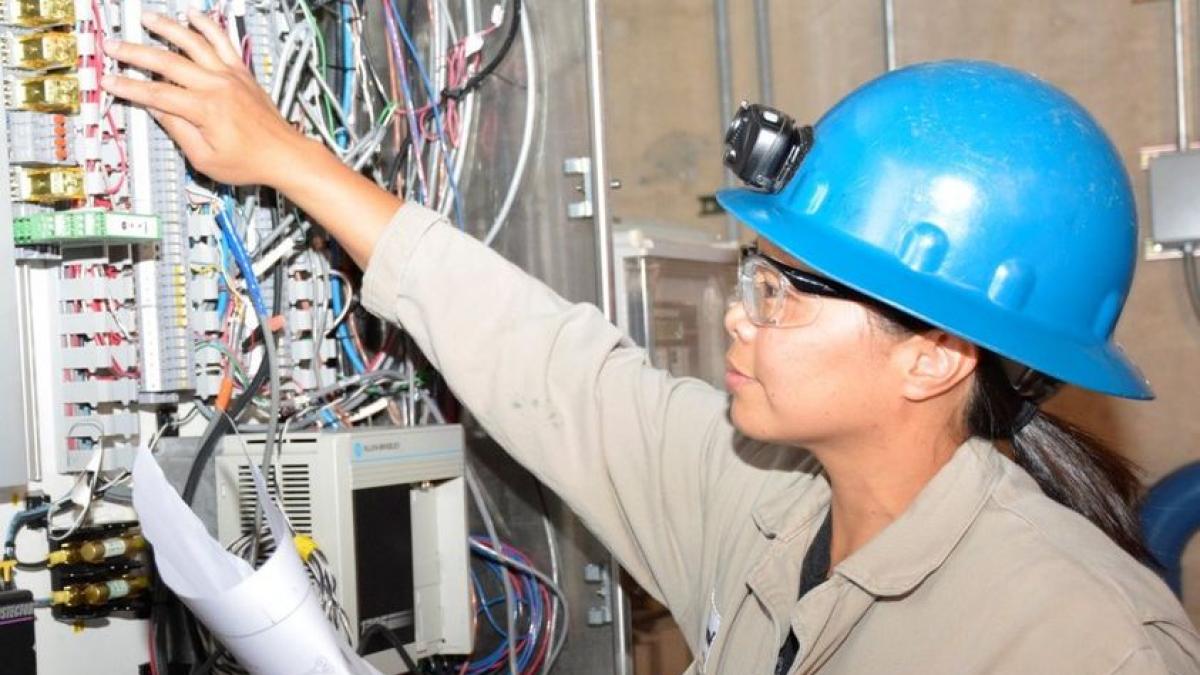 Position Overview
Public lands are used for many purposes, including the generation and distribution of power.  High Voltage Electricians perform the highly skilled and important work of installing, testing, repairing, and maintaining the equipment and distribution systems that make this possible.
This position is represented at the following bureaus
---
Candidate Description
The ideal candidate can apply knowledge of electrical principles, safely use tools, and  troubleshoot and solve problems.  Manual dexterity and the ability to communicate and collaborate with others are essential.
Work Environment
Work involves physically strenuous lifting and carrying and is performed both indoors and outdoors in all types of weather.  Some work is performed in enclosed spaces or at heights, and there can be exposure to dust, chemicals, temperature extremes, and potential injury from shocks or other electrical hazards.   Depending on the position, work may be performed in switch yards, power plants, or in small control room facilities.
Career Level Requirements
Responsibilities by Level
Entry:

Assisting others in laying-out, assembling and installing wiring systems
Bending and installing conduit and installing fixtures
Performing routine subtasks required to maintain transformers, voltage regulators, and circuit breakers
Loading and unloading supplies and materials

Mid:

Repairing power cables, transformers, insulators, switches, and panels

Installing and connecting transformers
Installing underground cable, conduit, and ductwork
Erecting and replacing poles
Using and maintaining hand and power tools
Operating aerial trucks and associated equipment

Journey:

Installing, modifying, and replacing generation and distribution equipment
Cleaning, adjusting and repairing electrical equipment
Troubleshooting distribution circuits and generating equipment
Making emergency cutouts and substitutions of power lines and equipment
Visually checking the work of contractors for compliance with contract specifications on new construction
Troubleshooting overhead and underground cable systems to locate shorts, electrolysis damage, or cable breaks
Locating and marking electrical underground utilities prior to excavation
Directing the installation of poles and replacement of cross arms
Checking condition of transformers, switches, capacitor equipment, and cables
Maintaining, repairing, and replacing traffic signals and controllers

Senior:

Leading a crew of linemen
Developing or adjusting deadlines, priorities and work plans
Observing and demonstrating proper work methods
Answering questions and providing guidance to workers
Ensuring safety rules are followed
Monitoring performance and reporting work progress and problems
Inspecting and approving completed work
Click to read more
Accountability

Holds self and others accountable for measurable high-quality, timely, and cost-effective results. Determines objectives, sets priorities, and delegates work. Accepts responsibility for mistakes. Complies with established control systems and rules.

Show Tool Tip

Entry 5

Mid 6-7

Journey 8-9

Senior 10

Attention to Detail

Is thorough when performing work and conscientious about attending to detail.

Show Tool Tip

Entry 5

Mid 6-7

Journey 8-9

Senior 10

Customer Service

Works with clients and customers (that is, any individuals who use or receive the services or products that your work unit produces, including the general public, individuals who work in the agency, other agencies, or organizations outside the Government) to assess their needs, provide information or assistance, resolve their problems, or satisfy their expectations; knows about available products and services; is committed to providing quality products and services.

Show Tool Tip

Entry 5

Mid 6-7

Journey 8-9

Senior 10

Decision Making

Makes sound, well-informed, and objective decisions; perceives the impact and implications of decisions; commits to action, even in uncertain situations, to accomplish organizational goals; causes change.

Show Tool Tip

Entry 5

Mid 6-7

Journey 8-9

Senior 10

Interpersonal Skills

Treats others with courtesy, sensitivity, and respect. Considers and responds appropriately to the needs and feelings of different people in different situations.

Show Tool Tip

Entry 5

Mid 6-7

Journey 8-9

Senior 10

Oral Communication

Expresses information (for example, ideas or facts) to individuals or groups effectively, taking into account the audience and nature of the information (for example, technical, sensitive, controversial); makes clear and convincing oral presentations; listens to others, attends to nonverbal cues, and responds appropriately.

Show Tool Tip

Entry 5

Mid 6-7

Journey 8-9

Senior 10

Physical Strength and Agility

Ability to bend, lift, climb, stand, and walk for long periods of time; ability to perform moderately heavy laboring work.

Show Tool Tip

Entry 5

Mid 6-7

Journey 8-9

Senior 10

Problem Solving

Identifies problems; determines accuracy and relevance of information; uses sound judgment to generate and evaluate alternatives, and to make recommendations.

Show Tool Tip

Entry 5

Mid 6-7

Journey 8-9

Senior 10

Reasoning

Identifies rules, principles, or relationships that explain facts, data, or other information; analyzes information and makes correct inferences or draws accurate conclusions.

Show Tool Tip

Entry 5

Mid 6-7

Journey 8-9

Senior 10

Stamina

Exerts oneself physically over long periods of time without tiring (which may include performing repetitive tasks such as data entry or coding).

Show Tool Tip

Entry 5

Mid 6-7

Journey 8-9

Senior 10

Teaching Others

Helps others learn through formal or informal methods; identifies training needs; provides constructive feedback; coaches others on how to perform tasks; acts as a mentor.

Show Tool Tip

Entry 5

Mid 6-7

Journey 8-9

Senior 10

Technical Competence

Uses knowledge that is acquired through formal training or extensive on-the-job experience to perform one's job; works with, understands, and evaluates technical information related to the job; advises others on technical issues.

Show Tool Tip

Entry 5

Mid 6-7

Journey 8-9

Senior 10
Common Pathways
Candidates who made this career change most commonly held these occupations...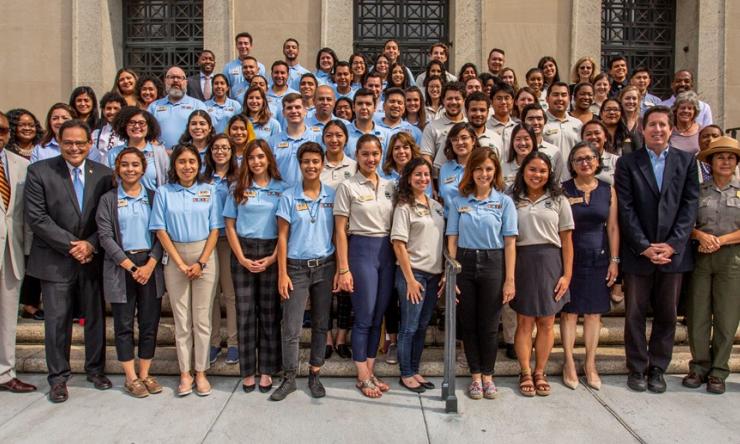 Electric Power Controller
Career Information Coming Soon
0809 - Construction Control Technical 5.9%
2606 - Electronic Indrl Cntls Mechanic 5.9%
3359 - Instrument Mechanic 5.9%
2601 - Misc Elec Equip Instal And Maint 5.9%
2801 - Misc Elec Instl And Maint 5.9%
4701 - Misc Gen Maint And Oprtns Work 5.9%
Where We Are
DOI employs people at more than 2,400 locations across the United States and territories. Use the Position Locator tool to see where current DOI employees work. To check for job opportunities, scroll down and click "See jobs on USAjobs.gov."