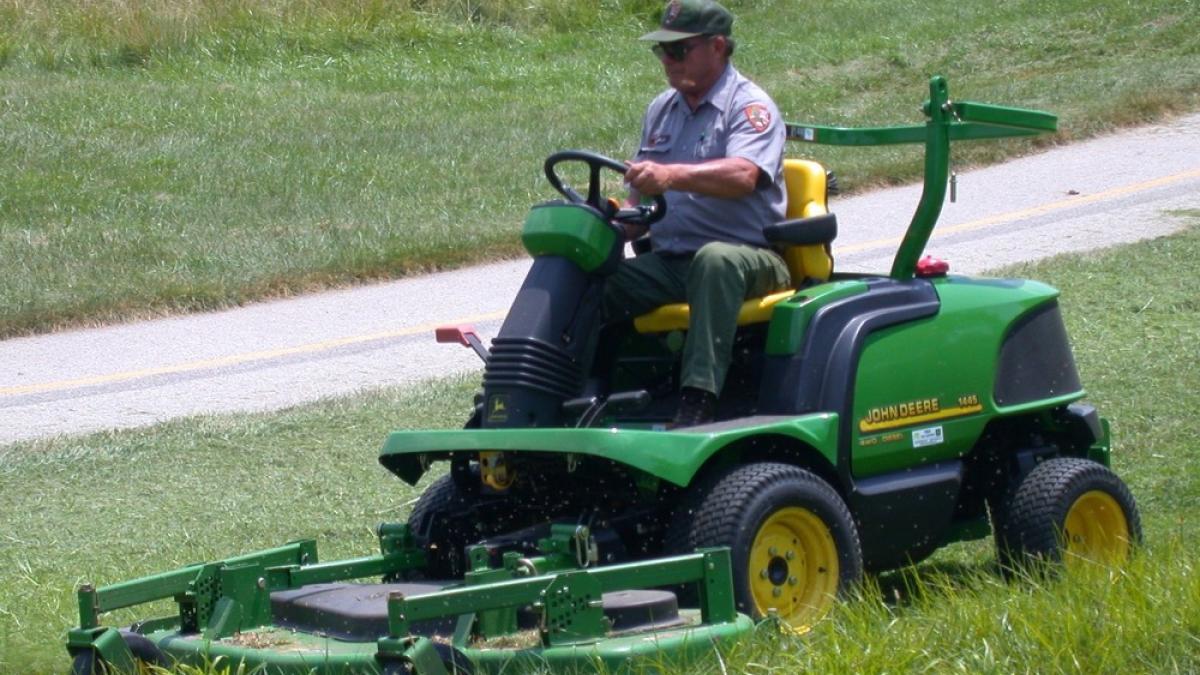 Position Overview
DOI sites and facilities, from scenic Parkways to campgrounds to buildings, need skilled Laborers to facilitate both daily operations and special projects of all sizes.  These dedicated and hard-working employees help clear or repair trails, move furniture or equipment, keep grounds looking neat and orderly, and stock materials for storage.
This position is represented at the following bureaus
---
Candidate Description
The ideal candidate is dependable, able to concentrate while operating machinery, and can follow instructions and safety requirements while performing physically strenuous work.
Work Environment
Work is physically strenuous and performed both indoors and outdoors in all types of weather involving the need for protective clothing/equipment and potential exposure to noise, vibration, dust, dirt, fumes, temperature and weather extremes, and potential injury.
Career Level Requirements
Responsibilities by Level
Entry:

Washing and waxing cars and trucks
Lifting and carrying tools, materials and packages
Picking up litter from grounds, raking leaves, pulling weeds, watering grass

Mid:

Moving supplies by hand, handtruck, or dolly
Operating basic hand tools and power equipment
Moving furniture

Journey:

Breaking up pavement, soil or concrete
Mixing and pouring loads of concrete or asphalt
Digging ditches and trenches using pick and shovel
Clearing brush and fallen logs from trails

Senior:

Constructing rock retaining walls or installing plants using a design plan
Trimming trees and shrubs, stacking logs
Operating lawn mowers, snow blowers, and power equipment with specialized attachments
Planning work to be completed by team
Click to read more
Accountability

Holds self and others accountable for measurable high-quality, timely, and cost-effective results. Determines objectives, sets priorities, and delegates work. Accepts responsibility for mistakes. Complies with established control systems and rules.

Show Tool Tip

Entry 1-2

Mid 3-4

Journey 5-6

Senior 7-8

Attention to Detail

Is thorough when performing work and conscientious about attending to detail.

Show Tool Tip

Entry 1-2

Mid 3-4

Journey 5-6

Senior 7-8

Interpersonal Skills

Treats others with courtesy, sensitivity, and respect. Considers and responds appropriately to the needs and feelings of different people in different situations.

Show Tool Tip

Entry 1-2

Mid 3-4

Journey 5-6

Senior 7-8

Physical Strength and Agility

Ability to bend, lift, climb, stand, and walk for long periods of time; ability to perform moderately heavy laboring work.

Show Tool Tip

Entry 1-2

Mid 3-4

Journey 5-6

Senior 7-8

Self-Management

Sets well-defined and realistic personal goals; displays a high level of initiative, effort, and commitment towards completing assignments in a timely manner; works with minimal supervision; is motivated to achieve; demonstrates responsible behavior.

Show Tool Tip

Entry 1-2

Mid 3-4

Journey 5-6

Senior 7-8

Stamina

Exerts oneself physically over long periods of time without tiring (which may include performing repetitive tasks such as data entry or coding).

Show Tool Tip

Entry 1-2

Mid 3-4

Journey 5-6

Senior 7-8

Teaching Others

Helps others learn through formal or informal methods; identifies training needs; provides constructive feedback; coaches others on how to perform tasks; acts as a mentor.

Show Tool Tip

Entry 1-2

Mid 3-4

Journey 5-6

Senior 7-8

Teamwork

Encourages and facilitates cooperation, pride, trust, and group identity; fosters commitment and team spirit; works with others to achieve goals.

Show Tool Tip

Entry 1-2

Mid 3-4

Journey 5-6

Senior 7-8
Common Pathways
Candidates who made this career change most commonly held these occupations...
Where We Are
DOI employs people at more than 2,400 locations across the United States and territories. Use the Position Locator tool to see where current DOI employees work. To check for job opportunities, scroll down and click "See jobs on USAjobs.gov."