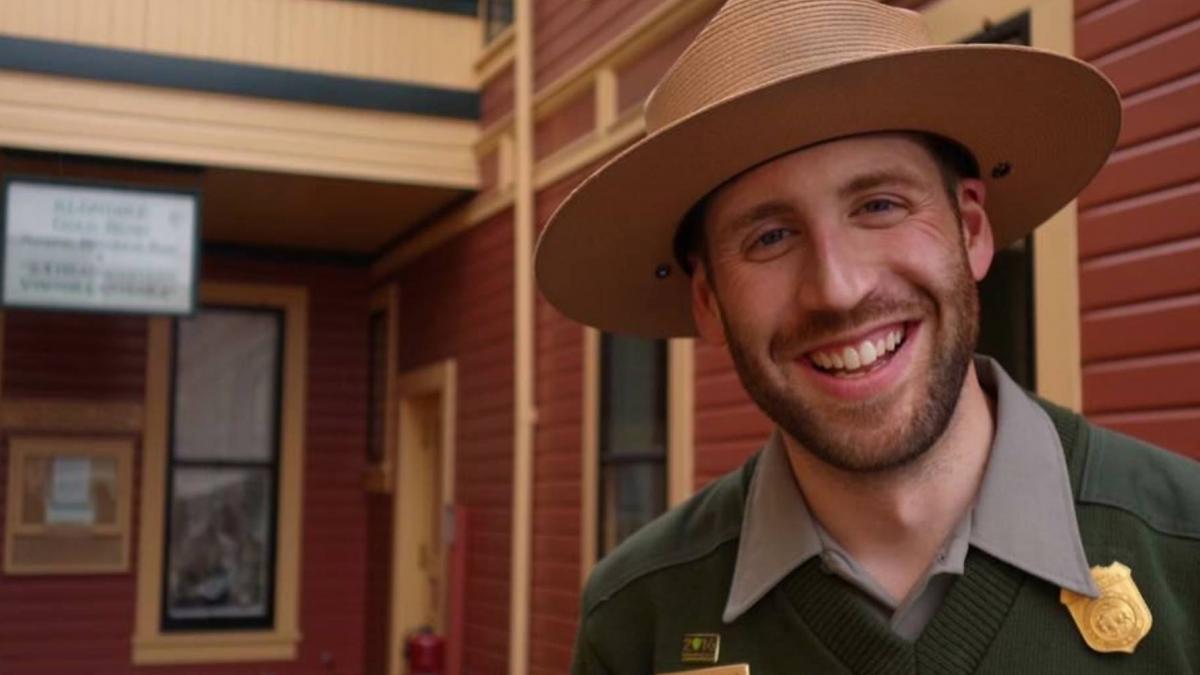 Position Overview
Visual Information Specialists help connect with the public by creating innovative multi-media projects.  Pamphlets, posters, infographics, newsletters, park exhibits, studies, videos, podcasts, mobile apps and web pages are just some of the engaging and informative products they craft. 
This position is represented at the following bureaus
---
Candidate Description
The ideal candidate is creative and detail oriented with superb communication skills.  This person is comfortable collaborating with others and excited to find new ways to leverage cutting-edge technology and communication strategies.
Work Environment
Most work is performed in office settings but site visits to DOI locations may be necessary to meet people, gather information or install exhibits.
Minimum Education Requirements
Career Level Requirements
Responsibilities by Level
Entry:

Researching and consolidating information for use in visual information products
Responding to requests for images
Selecting common visual materials and creating drafts for routine projects
Assisting in the development and installation of exhibits

Mid:

Planning the visual aspects of print projects such as posters and pamphlets
Drafting Scope of Work statements for exhibit plans
Preparing and maintaining interpretive media for devices such as touch screen kiosks and cell phones
Designing visual communication aspects of speeches or training material

Journey:

Overseeing and collaborating with contractors on media projects
Collaborating with others to identify communication objectives
Managing the production of videos and podcasts
Leading teams developing and implementing design concepts for critical, complex projects
Collaborating with Government Publishing Office-approved printing companies
Click to read more
Attention to Detail

Is thorough when performing work and conscientious about attending to detail.

Show Tool Tip

Entry 5-7

Mid 9-11

Journey 12-14

Compliance

Knowledge of procedures for assessing, evaluating, and monitoring programs or projects for compliance with Federal laws, regulations, and guidance.

Show Tool Tip

Entry 5-7

Mid 9-11

Journey 12-14

Creative Thinking

Uses imagination to develop new insights into situations and applies innovative solutions to problems; designs new methods where established methods and procedures are inapplicable or are unavailable.

Show Tool Tip

Entry 5-7

Mid 9-11

Journey 12-14

Customer Service

Works with clients and customers (that is, any individuals who use or receive the services or products that your work unit produces, including the general public, individuals who work in the agency, other agencies, or organizations outside the Government) to assess their needs, provide information or assistance, resolve their problems, or satisfy their expectations; knows about available products and services; is committed to providing quality products and services.

Show Tool Tip

Entry 5-7

Mid 9-11

Journey 12-14

Decision Making

Makes sound, well-informed, and objective decisions; perceives the impact and implications of decisions; commits to action, even in uncertain situations, to accomplish organizational goals; causes change.

Show Tool Tip

Entry 5-7

Mid 9-11

Journey 12-14

Flexibility

Is open to change and new information; adapts behavior or work methods in response to new information, changing conditions, or unexpected obstacles; effectively deals with ambiguity.

Show Tool Tip

Entry 5-7

Mid 9-11

Journey 12-14

Information Management

Identifies a need for and knows where or how to gather information; organizes and maintains information or information management systems.

Show Tool Tip

Entry 5-7

Mid 9-11

Journey 12-14

Interpersonal Skills

Treats others with courtesy, sensitivity, and respect. Considers and responds appropriately to the needs and feelings of different people in different situations.

Show Tool Tip

Entry 5-7

Mid 9-11

Journey 12-14

Oral Communication

Expresses information (for example, ideas or facts) to individuals or groups effectively, taking into account the audience and nature of the information (for example, technical, sensitive, controversial); makes clear and convincing oral presentations; listens to others, attends to nonverbal cues, and responds appropriately.

Show Tool Tip

Entry 5-7

Mid 9-11

Journey 12-14

Organizational Awareness

Knows the organization's mission and functions, and how its social, political, and technological systems work and operates effectively within them; this includes the programs, policies, procedures, rules, and regulations of the organization.

Show Tool Tip

Entry 5-7

Mid 9-11

Journey 12-14

Problem Solving

Identifies problems; determines accuracy and relevance of information; uses sound judgment to generate and evaluate alternatives, and to make recommendations.

Show Tool Tip

Entry 5-7

Mid 9-11

Journey 12-14

Reasoning

Identifies rules, principles, or relationships that explain facts, data, or other information; analyzes information and makes correct inferences or draws accurate conclusions.

Show Tool Tip

Entry 5-7

Mid 9-11

Journey 12-14

Self-Management

Sets well-defined and realistic personal goals; displays a high level of initiative, effort, and commitment towards completing assignments in a timely manner; works with minimal supervision; is motivated to achieve; demonstrates responsible behavior.

Show Tool Tip

Entry 5-7

Mid 9-11

Journey 12-14

Teamwork

Encourages and facilitates cooperation, pride, trust, and group identity; fosters commitment and team spirit; works with others to achieve goals.

Show Tool Tip

Entry 5-7

Mid 9-11

Journey 12-14

Technical Competence

Uses knowledge that is acquired through formal training or extensive on-the-job experience to perform one's job; works with, understands, and evaluates technical information related to the job; advises others on technical issues.

Show Tool Tip

Entry 5-7

Mid 9-11

Journey 12-14

Writing

Recognizes or uses correct English grammar, punctuation, and spelling; communicates information (for example, facts, ideas, or messages) in a succinct and organized manner; produces written information, which may include technical material, that is appropriate for the intended audience.

Show Tool Tip

Entry 5-7

Mid 9-11

Journey 12-14
Common Pathways
Candidates who made this career change most commonly held these occupations...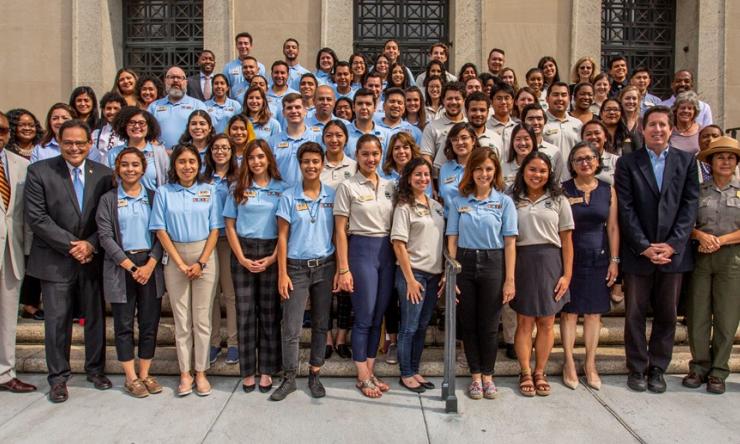 General Arts And Information
Career Information Coming Soon
0326 - Office Automation Clerical And Assist 6.3%
1083 - Technical Writing And Editing 6.3%
1071 - Audiovisual Production 3.1%
1087 - Editorial Assistance 3.1%
1082 - Writing And Editing 3.1%
Where We Are
DOI employs people at more than 2,400 locations across the United States and territories. Use the Position Locator tool to see where current DOI employees work. To check for job opportunities, scroll down and click "See jobs on USAjobs.gov."