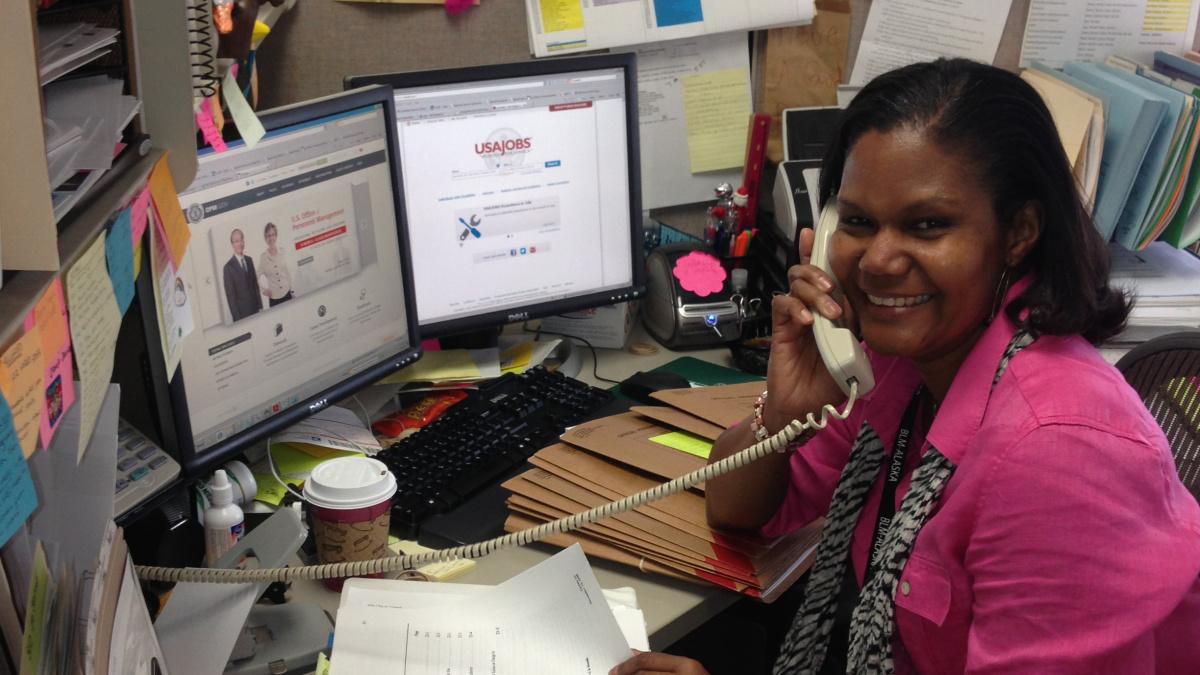 Human Resources Assistance
Position Overview
Human Resources Assistants support DOI's dedicated workforce in many ways.   Their expertise helps make sure that personnel action processing, recruitment, new employee onboarding, benefits, training and other employment-related functions and processes go smoothly.
This position is represented at the following bureaus
---
Candidate Description
The ideal candidate is an adaptable people person with superb customer service skills and attention to detail.   This person can do thorough research, carefully follow procedures and processes, and remain open and interested in learning new things.
Work Environment
Mostly indoors, in an office setting.
Minimum Education Requirements
Please see the Clerical and Administrative Support Group Qualification Standard on the OPM website.
Career Level Requirements
Responsibilities by Level
Entry:

Creating, maintaining and locating employment files and records
Entering human resources (HR) data and query/report requests
Gathering information and documents from HR systems
Preparing and tracking routine HR forms

Mid:

Completing, monitoring and tracking recruitment forms and documents
Communicating benefits information or performance appraisal procedures to customers
Researching and compiling information on routine pay change actions or questions
Reviewing incoming training requests to ensure requirements are met
Evaluating candidate eligibility for announced job opportunities
Assisting new employees with onboarding forms and processes
Processing a wide variety of personnel actions

Journey:

Reviewing and correcting HR forms and documents
Working with hiring officials to prepare job opportunity announcements and identify recruitment sources
Researching and providing information on employee relations procedures
Advising on and resolving pay-related problems and questions
Arranging room and equipment set-up and other logistics for on-site training sessions or special events
Reviewing applications to determine/verify basic qualifications
Conducting new employee orientation sessions
Serving as a Team Lead or Supervisor guiding HR Assistants processing personnel actions or supporting recruitment and examining functions
Click to read more
Accountability

Holds self and others accountable for measurable high-quality, timely, and cost-effective results. Determines objectives, sets priorities, and delegates work. Accepts responsibility for mistakes. Complies with established control systems and rules.

Show Tool Tip

Entry 3-4

Mid 5-6

Journey 7-8

Attention to Detail

Is thorough when performing work and conscientious about attending to detail.

Show Tool Tip

Entry 3-4

Mid 5-6

Journey 7-8

Customer Service

Works with clients and customers (that is, any individuals who use or receive the services or products that your work unit produces, including the general public, individuals who work in the agency, other agencies, or organizations outside the Government) to assess their needs, provide information or assistance, resolve their problems, or satisfy their expectations; knows about available products and services; is committed to providing quality products and services.

Show Tool Tip

Entry 3-4

Mid 5-6

Journey 7-8

Interpersonal Skills

Treats others with courtesy, sensitivity, and respect. Considers and responds appropriately to the needs and feelings of different people in different situations.

Show Tool Tip

Entry 3-4

Mid 5-6

Journey 7-8

Self-Management

Sets well-defined and realistic personal goals; displays a high level of initiative, effort, and commitment towards completing assignments in a timely manner; works with minimal supervision; is motivated to achieve; demonstrates responsible behavior.

Show Tool Tip

Entry 3-4

Mid 5-6

Journey 7-8

Teamwork

Encourages and facilitates cooperation, pride, trust, and group identity; fosters commitment and team spirit; works with others to achieve goals.

Show Tool Tip

Entry 3-4

Mid 5-6

Journey 7-8

Technical Competence

Uses knowledge that is acquired through formal training or extensive on-the-job experience to perform one's job; works with, understands, and evaluates technical information related to the job; advises others on technical issues.

Show Tool Tip

Entry 3-4

Mid 5-6

Journey 7-8

Writing

Recognizes or uses correct English grammar, punctuation, and spelling; communicates information (for example, facts, ideas, or messages) in a succinct and organized manner; produces written information, which may include technical material, that is appropriate for the intended audience.

Show Tool Tip

Entry 3-4

Mid 5-6

Journey 7-8
Common Pathways
Candidates who made this career change most commonly held these occupations...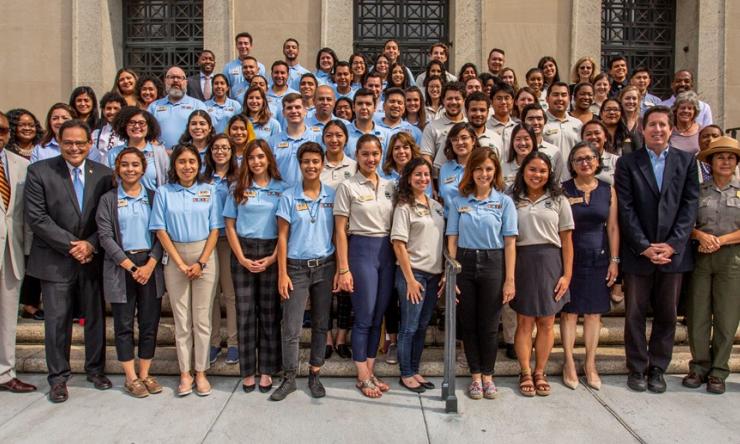 Civilian Pay
Career Information Coming Soon
0503 - Financial Clerical And Assistance 3.8%
0326 - Office Automation Clerical And Assist 3.8%
0962 - Contact Representative 2.5%
Less Common Pathways (<2%)
0086 - Security Clerical And Assistance
0344 - Mgmnt And Program Clerical And Assistance
Where We Are
DOI employs people at more than 2,400 locations across the United States and territories. Use the Position Locator tool to see where current DOI employees work. To check for job opportunities, scroll down and click "See jobs on USAjobs.gov."