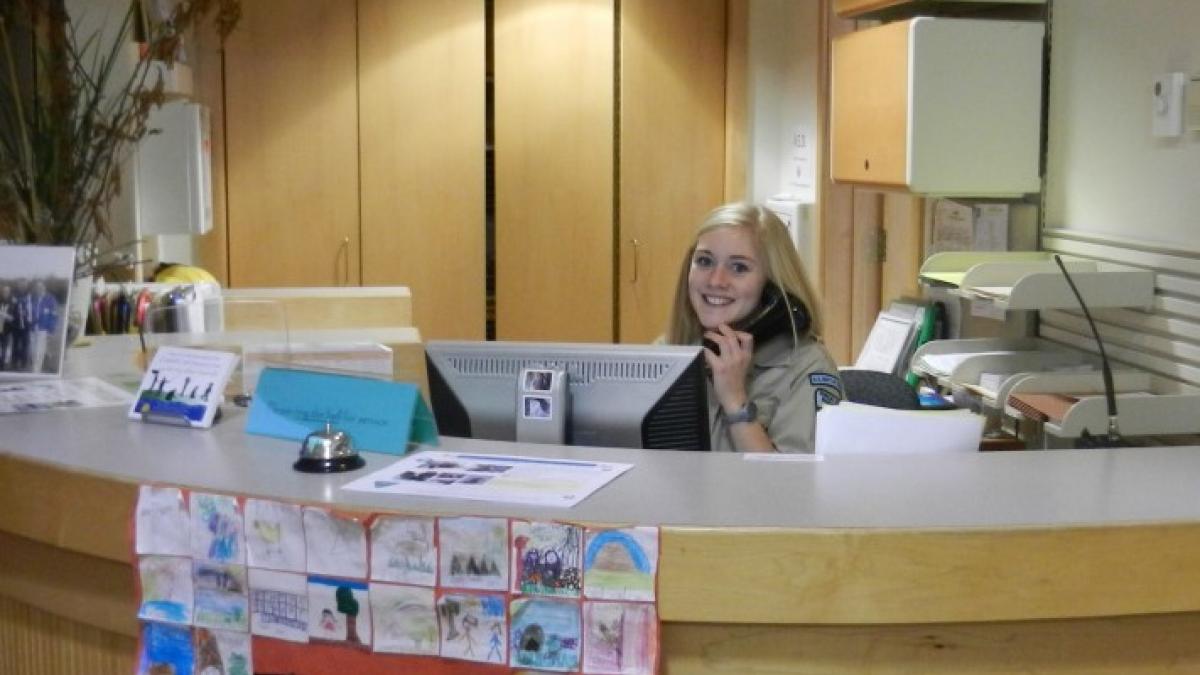 Position Overview
DOI offices rely on excellent administrative support to accomplish important work every day. Secretaries apply their organizational skills and leverage their knowledge of the program and mission to represent the office and provide guidance and information.
This position is represented at the following bureaus
---
Candidate Description
The ideal candidate is a dependable, skilled communicator who is customer-focused and detail-oriented. The flexibility to adapt and multitask while managing shifting priorities is required.
Work Environment
Work is performed in an office setting.
Minimum Education Requirements
Please see the Clerical and Administrative Support Group Qualification Standard on the OPM website.
Career Level Requirements
Responsibilities by Level
Entry:

Maintaining office files and records
Receiving and referring visitors, callers, and email inquiries to the appropriate person/office
Preparing forms from samples or templates
Reserving rooms and equipment for meetings

Mid:

Receiving visitors, callers, and email inquiries and respond with routine or nontechnical information
Drafting correspondence, forms, and documents of various types based on samples, templates, or general information available; Creating and maintaining office databases, shared drives, and spreadsheets
Reviewing and correcting outgoing correspondence or forms
Making travel and meeting arrangements
Monitoring office supplies and ordering supplies as needed

Journey:

Researching, assembling, and summarizing information from office files or other sources
Organizing office filing/record systems to ensure compliance with agency requirements; Requisitioning or purchasing office supplies or equipment
Tracking controlled correspondence and following up to resolve delays
Gathering and collating information requested from data calls
Updating and advising others on administrative procedures

Senior:

Training, guiding, and managing clerical/administrative support in subordinate offices
Recommending and developing improvements to administrative procedures
Coordinating work and acting as a liaison with other offices
Arranging conferences and high-level meetings
Researching and preparing background papers, speeches, and reports
Click to read more
Attention to Detail

Is thorough when performing work and conscientious about attending to detail.

Show Tool Tip

Entry 1-4

Mid 5-6

Journey 7-8

Senior 9-10

Customer Service

Works with clients and customers (that is, any individuals who use or receive the services or products that your work unit produces, including the general public, individuals who work in the agency, other agencies, or organizations outside the Government) to assess their needs, provide information or assistance, resolve their problems, or satisfy their expectations; knows about available products and services; is committed to providing quality products and services.

Show Tool Tip

Entry 1-4

Mid 5-6

Journey 7-8

Senior 9-10

Decision Making

Makes sound, well-informed, and objective decisions; perceives the impact and implications of decisions; commits to action, even in uncertain situations, to accomplish organizational goals; causes change.

Show Tool Tip

Entry 1-4

Mid 5-6

Journey 7-8

Senior 9-10

Flexibility

Is open to change and new information; adapts behavior or work methods in response to new information, changing conditions, or unexpected obstacles; effectively deals with ambiguity.

Show Tool Tip

Entry 1-4

Mid 5-6

Journey 7-8

Senior 9-10

Interpersonal Skills

Treats others with courtesy, sensitivity, and respect. Considers and responds appropriately to the needs and feelings of different people in different situations.

Show Tool Tip

Entry 1-4

Mid 5-6

Journey 7-8

Senior 9-10

Organizational Awareness

Knows the organization's mission and functions, and how its social, political, and technological systems work and operates effectively within them; this includes the programs, policies, procedures, rules, and regulations of the organization.

Show Tool Tip

Entry 1-4

Mid 5-6

Journey 7-8

Senior 9-10

Problem Solving

Identifies problems; determines accuracy and relevance of information; uses sound judgment to generate and evaluate alternatives, and to make recommendations.

Show Tool Tip

Entry 1-4

Mid 5-6

Journey 7-8

Senior 9-10

Reasoning

Identifies rules, principles, or relationships that explain facts, data, or other information; analyzes information and makes correct inferences or draws accurate conclusions.

Show Tool Tip

Entry 1-4

Mid 5-6

Journey 7-8

Senior 9-10

Teamwork

Encourages and facilitates cooperation, pride, trust, and group identity; fosters commitment and team spirit; works with others to achieve goals.

Show Tool Tip

Entry 1-4

Mid 5-6

Journey 7-8

Senior 9-10

Writing

Recognizes or uses correct English grammar, punctuation, and spelling; communicates information (for example, facts, ideas, or messages) in a succinct and organized manner; produces written information, which may include technical material, that is appropriate for the intended audience.

Show Tool Tip

Entry 1-4

Mid 5-6

Journey 7-8

Senior 9-10
Common Pathways
Candidates who made this career change most commonly held these occupations...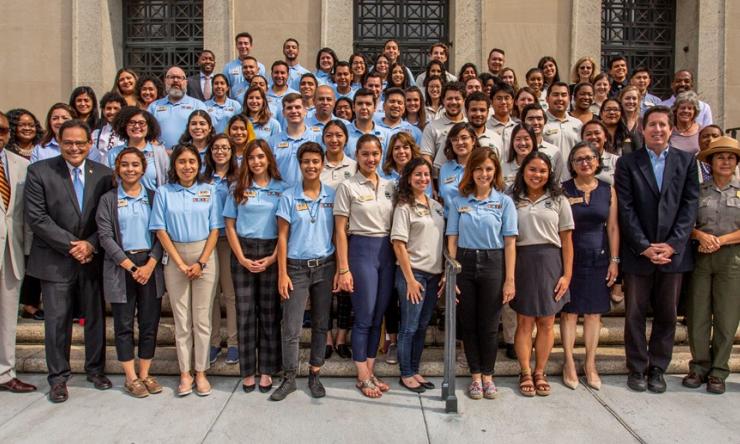 Office Automation Clerical And Assist
Career Information Coming Soon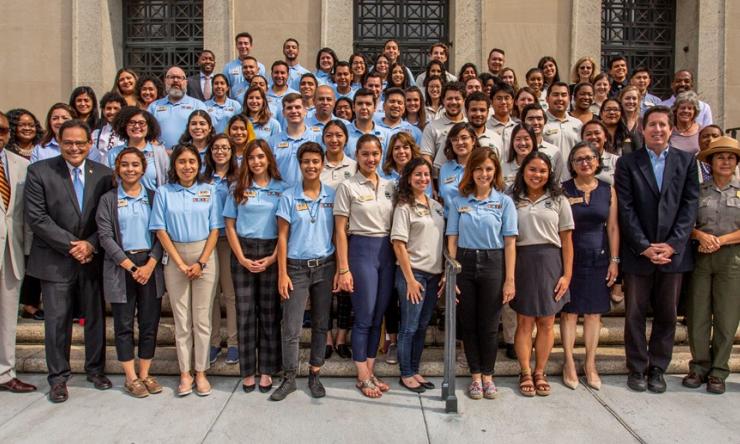 Mail And File
Career Information Coming Soon
Less Common Pathways (<2%)
0086 - Security Clerical And Assistance
0344 - Mgmnt And Program Clerical And Assistance
0356 - Data Transcriber
0503 - Financial Clerical And Assistance
0561 - Budget Clerical And Assistance
0986 - Legal Assistance
1087 - Editorial Assistance
1106 - Procurement Clerical And Technician
1603 - Equipment,facilities And Services Asst
2102 - Transportation Clerk And Assistant
Where We Are
DOI employs people at more than 2,400 locations across the United States and territories. Use the Position Locator tool to see where current DOI employees work. To check for job opportunities, scroll down and click "See jobs on USAjobs.gov."