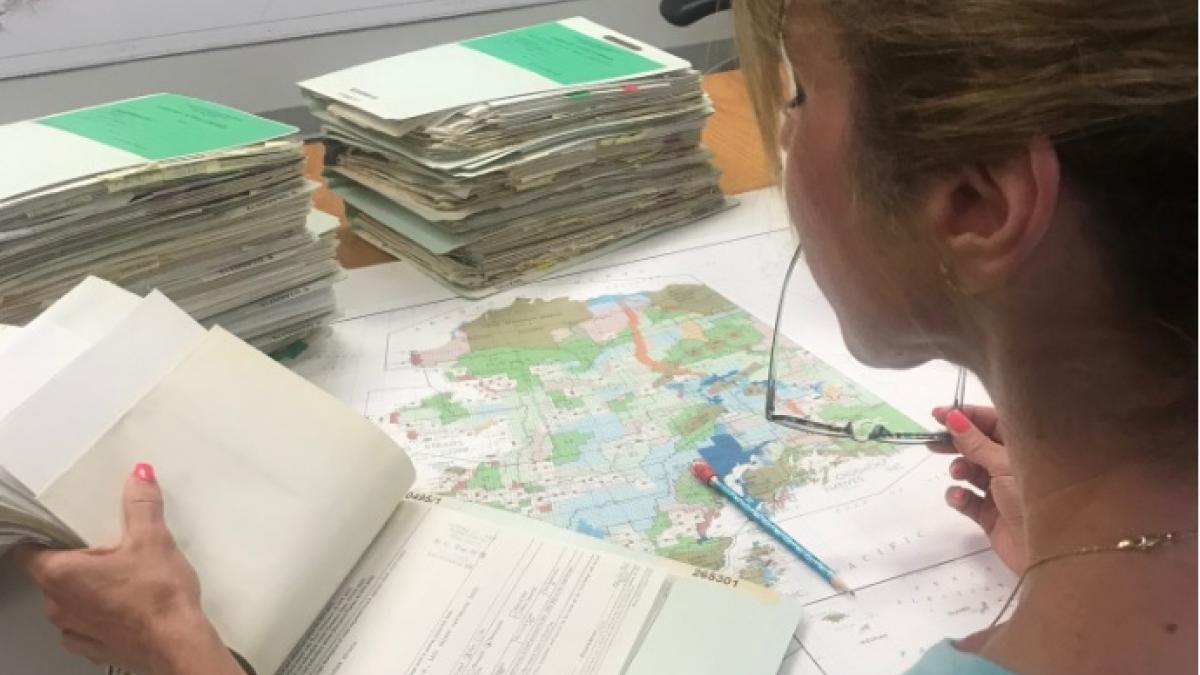 Position Overview
Land Law Examiners adjudicate rights and privileges under the laws that govern the use and disposition of public lands and resources. They research and make decisions on applications and claims for land use, minerals leasing, and mining on public lands. Their careful work ensures that rights granted will be in compliance with laws and regulations.
This position is represented at the following bureaus
---
Candidate Description
The ideal candidate is adept at analytical thinking, reading and interpreting legal documents, and communicating with others.  This detail-oriented person may have an interest in or exposure to legal education or experience.
Work Environment
Work is performed in an office setting.
Minimum Education Requirements
Career Level Requirements
Responsibilities by Level
Entry:

Collecting data related to land, oil and gas, mining or minerals cases
Determining the accuracy and proper execution of claims and qualifications of applicants for legal rights requested
Adjudicating routine lands, coal management, mining and mineral leasing applications
Drafting basic adjudication decisions
Utilizing data systems to collect, enter, manipulate, update and maintain data

Mid:

Reviewing and processing a full range of lands and minerals cases
Reviewing and making determinations on applications for rights-of-way for oil and gas pipelines, transmission lines, and roads, trails and highways
Developing facts and evidence related to land patent applications
Reviewing private title documents and title insurance policies for processing acquisitions

Journey:

Advising on complex, unusual, or novel claims or applications for rights or interests in mineral leasing, mining, or public lands.
Training or reviewing work of other examiners
Issuing interpretations of land laws in unusual or complex situations
Developing or modifying changes in procedures or policies
Serving as an authority and technical expert in lands, mineral leasing, and/or mining law, adjudication functions and requirements
Making determinations on cases that set precedents, have significant economic impacts, reflect competing government interests, and/or affect several different geographic areas
Leading teams of other examiners in completing a large and complex land law case or developing additional guidance for legal case management.
Click to read more
Attention to Detail

Is thorough when performing work and conscientious about attending to detail.

Show Tool Tip

Entry 5-7

Mid 9

Journey 11-13

Customer Service

Works with clients and customers (that is, any individuals who use or receive the services or products that your work unit produces, including the general public, individuals who work in the agency, other agencies, or organizations outside the Government) to assess their needs, provide information or assistance, resolve their problems, or satisfy their expectations; knows about available products and services; is committed to providing quality products and services.

Show Tool Tip

Entry 5-7

Mid 9

Journey 11-13

Decision Making

Makes sound, well-informed, and objective decisions; perceives the impact and implications of decisions; commits to action, even in uncertain situations, to accomplish organizational goals; causes change.

Show Tool Tip

Entry 5-7

Mid 9

Journey 11-13

External Awareness

Identifies and understands economic, political, and social trends that affect the organization.

Show Tool Tip

Entry 5-7

Mid 9

Journey 11-13

Information Management

Identifies a need for and knows where or how to gather information; organizes and maintains information or information management systems.

Show Tool Tip

Entry 5-7

Mid 9

Journey 11-13

Interpersonal Skills

Treats others with courtesy, sensitivity, and respect. Considers and responds appropriately to the needs and feelings of different people in different situations.

Show Tool Tip

Entry 5-7

Mid 9

Journey 11-13

Legal, Government, and Jurisprudence

Knowledge of laws, legal codes, court procedures, precedents, legal practices and documents, Government regulations, Executive orders, agency rules, Government organization and functions, and the democratic political process.

Show Tool Tip

Entry 5-7

Mid 9

Journey 11-13

Oral Communication

Expresses information (for example, ideas or facts) to individuals or groups effectively, taking into account the audience and nature of the information (for example, technical, sensitive, controversial); makes clear and convincing oral presentations; listens to others, attends to nonverbal cues, and responds appropriately.

Show Tool Tip

Entry 5-7

Mid 9

Journey 11-13

Problem Solving

Identifies problems; determines accuracy and relevance of information; uses sound judgment to generate and evaluate alternatives, and to make recommendations.

Show Tool Tip

Entry 5-7

Mid 9

Journey 11-13

Reasoning

Identifies rules, principles, or relationships that explain facts, data, or other information; analyzes information and makes correct inferences or draws accurate conclusions.

Show Tool Tip

Entry 5-7

Mid 9

Journey 11-13

Technical Competence

Uses knowledge that is acquired through formal training or extensive on-the-job experience to perform one's job; works with, understands, and evaluates technical information related to the job; advises others on technical issues.

Show Tool Tip

Entry 5-7

Mid 9

Journey 11-13

Writing

Recognizes or uses correct English grammar, punctuation, and spelling; communicates information (for example, facts, ideas, or messages) in a succinct and organized manner; produces written information, which may include technical material, that is appropriate for the intended audience.

Show Tool Tip

Entry 5-7

Mid 9

Journey 11-13
Common Pathways
Candidates who made this career change most commonly held these occupations...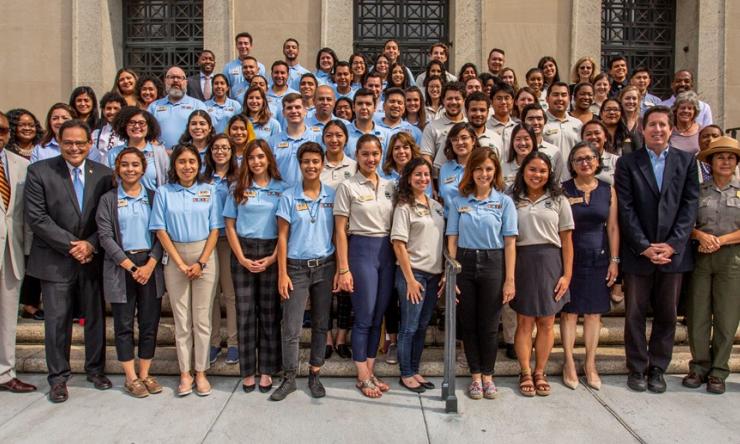 Legal Instruments Examining
Career Information Coming Soon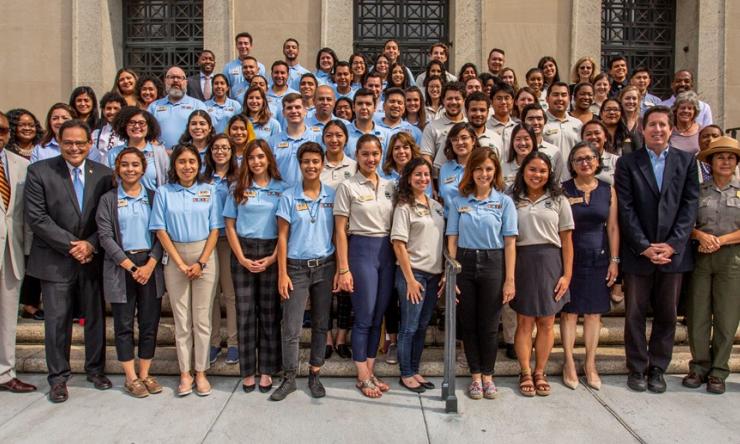 Contact Representative
Career Information Coming Soon
1802 - Compliance Inspection And Support 9.7%
0986 - Legal Assistance 5.6%
Less Common Pathways (<2%)
0344 - Mgmnt And Program Clerical And Assistance
0817 - Surveying Technical
0950 - Paralegal Specialist
Where We Are
DOI employs people at more than 2,400 locations across the United States and territories. Use the Position Locator tool to see where current DOI employees work. To check for job opportunities, scroll down and click "See jobs on USAjobs.gov."