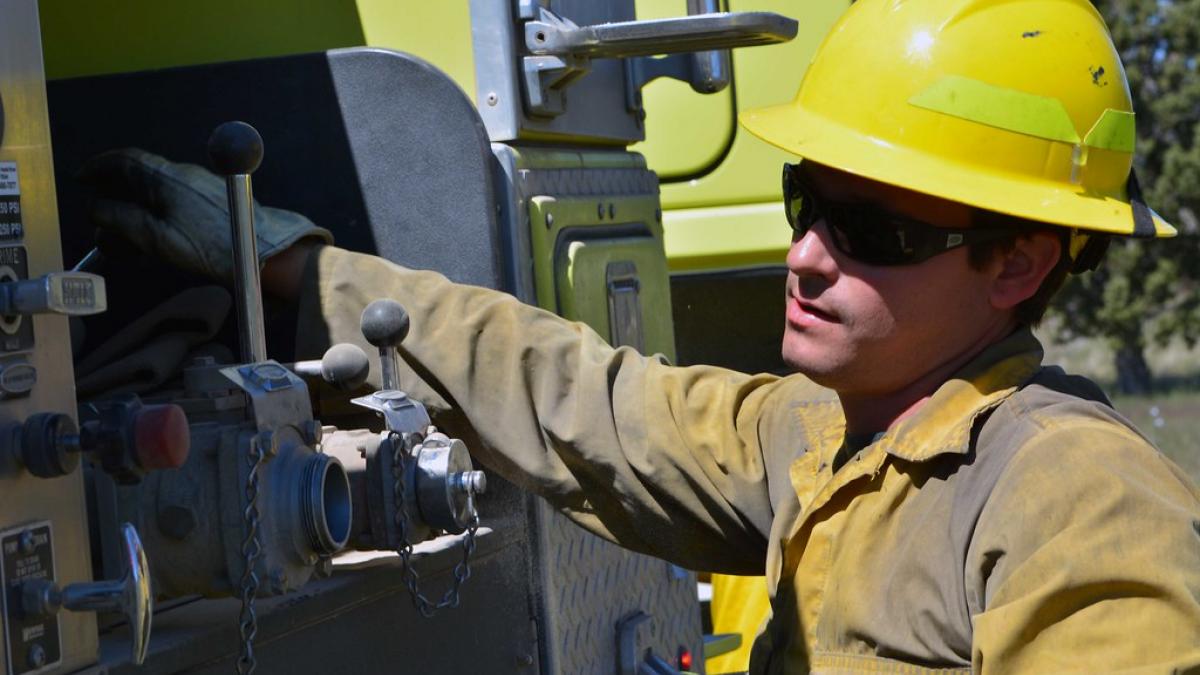 Engineering Equipment Operating
Position Overview
DOI sites, from scenic Parkways to campgrounds to reservoirs, need skilled and dedicated heavy equipment operators to help build or repair roads, clear ditches, break new ground for dams, clear brush and tree stumps for new trails, and support fire suppression activities on firelines and help reclaim burned land.
This position is represented at the following bureaus
---
Candidate Description
The ideal candidate is dependable, can obtain and maintain a Commercial Driver's License, and is able to concentrate, follow instructions and safety requirements while operating heavy equipment.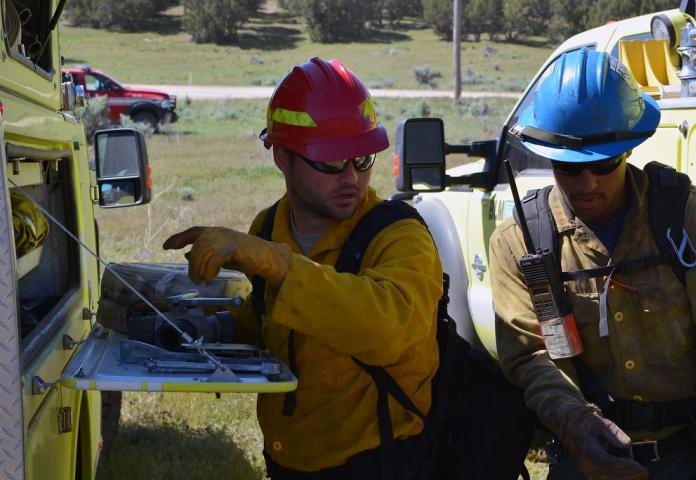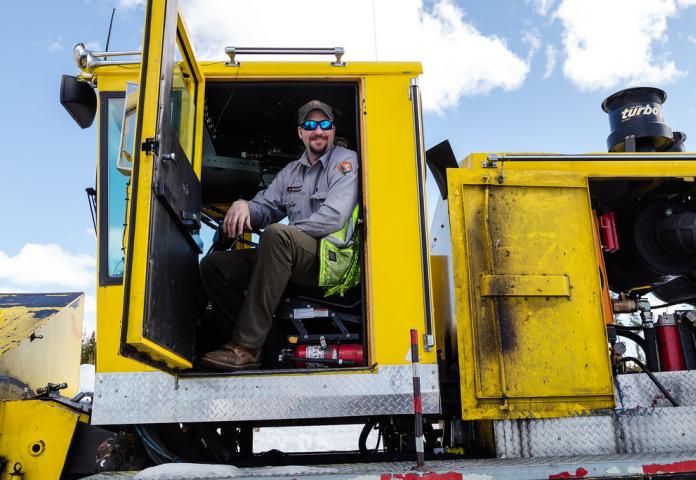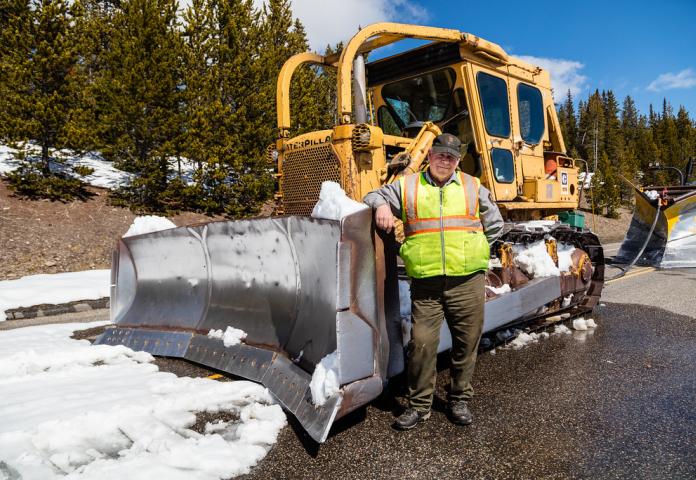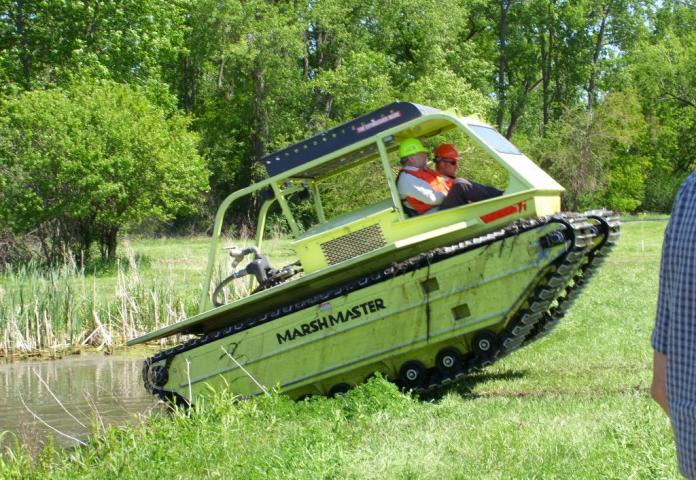 Work Environment
Work is physically strenuous and performed outdoors in all types of weather and sometimes on difficult terrain, involving exposure to noise, vibration, dust, dirt, fumes, temperature and weather extremes, and potential injury.
Career Level Requirements
Responsibilities by Level
Mid:

Learning to operate equipment on flat terrain and open areas to cut brush, grade or compact soil, or load and move stones or dirt
Assisting journey workers by connecting and disconnecting auxiliary attachments
Performing minor maintenance on equipment

Journey:

Operating road graders, tractors, front-end loaders, excavators, backhoes, wheel loaders, trench diggers or similar equipment with or without auxiliary attachments
Excavating, backfilling, grading, or leveling earth
Performing routine maintenance and safety inspections on equipment and vehicles and updating vehicle records

Senior:

Developing or adjusting work plans
Observing and demonstrating proper work methods
Answering questions and providing guidance to workers
Ensuring safety rules are followed
Inspecting and approving completed work; Reporting work progress and problems
Click to read more
Accountability

Holds self and others accountable for measurable high-quality, timely, and cost-effective results. Determines objectives, sets priorities, and delegates work. Accepts responsibility for mistakes. Complies with established control systems and rules.

Show Tool Tip

Mid 3-7

Journey 8-10

Senior 11

Attention to Detail

Is thorough when performing work and conscientious about attending to detail.

Show Tool Tip

Mid 3-7

Journey 8-10

Senior 11

Decision Making

Makes sound, well-informed, and objective decisions; perceives the impact and implications of decisions; commits to action, even in uncertain situations, to accomplish organizational goals; causes change.

Show Tool Tip

Mid 3-7

Journey 8-10

Senior 11

Depth Perception

Accurately judges which of several objects is closer or farther away from the observer, or the distance between an object and the observer.

Show Tool Tip

Mid 3-7

Journey 8-10

Senior 11

Physical Strength and Agility

Ability to bend, lift, climb, stand, and walk for long periods of time; ability to perform moderately heavy laboring work.

Show Tool Tip

Mid 3-7

Journey 8-10

Senior 11

Self-Management

Sets well-defined and realistic personal goals; displays a high level of initiative, effort, and commitment towards completing assignments in a timely manner; works with minimal supervision; is motivated to achieve; demonstrates responsible behavior.

Show Tool Tip

Mid 3-7

Journey 8-10

Senior 11

Spatial Orientation

Knows one's location in relation to the environment; determines where other objects are in relation to one's self (for example, when using a map).

Show Tool Tip

Mid 3-7

Journey 8-10

Senior 11

Stamina

Exerts oneself physically over long periods of time without tiring (which may include performing repetitive tasks such as data entry or coding).

Show Tool Tip

Mid 3-7

Journey 8-10

Senior 11

Teaching Others

Helps others learn through formal or informal methods; identifies training needs; provides constructive feedback; coaches others on how to perform tasks; acts as a mentor.

Show Tool Tip

Mid 3-7

Journey 8-10

Senior 11

Teamwork

Encourages and facilitates cooperation, pride, trust, and group identity; fosters commitment and team spirit; works with others to achieve goals.

Show Tool Tip

Mid 3-7

Journey 8-10

Senior 11
Common Pathways
Candidates who made this career change most commonly held these occupations...
5803 - Heavy Mobile Equipment Mechanic 4.5%
5705 - Tractor Operating 4%
0459 - Irrigation System Operation 2.3%
5738 - Railroad Maint Vehicle Operating 2.3%
Less Common Pathways (<2%)
1802 - Compliance Inspection And Support
3703 - Welding
4206 - Plumbing
4737 - General Equipment Mechanic
5001 - Misc Plant And Animal Work
5042 - Tree Trimming And Removing
5823 - Automotive Mechanic
Where We Are
DOI employs people at more than 2,400 locations across the United States and territories. Use the Position Locator tool to see where current DOI employees work. To check for job opportunities, scroll down and click "See jobs on USAjobs.gov."