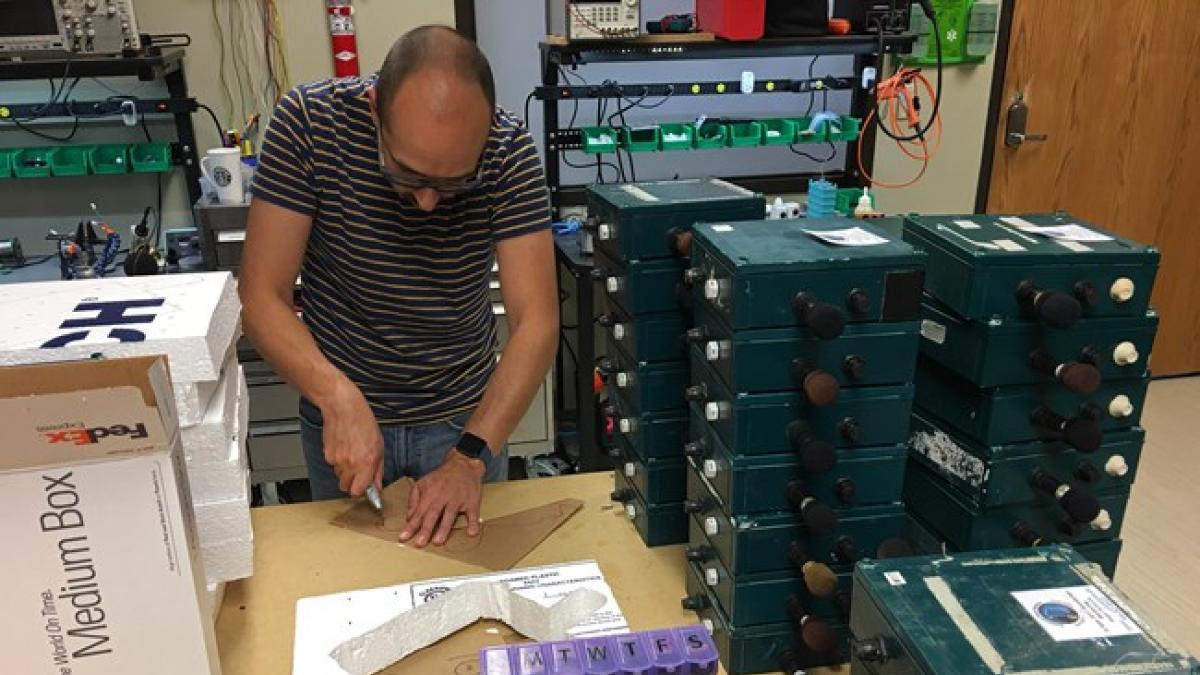 Supply Clerical and Technician
Position Overview
DOI couldn't meet its mission without Supply Clerks and Technicians, who make sure necessary equipment and materials are available when and where needed to support work at every DOI facility and site.  Supply technicians also keep an eye on the bottom line, ensuring maximum value and accountability for federally-owned equipment and property at every stage of its life.
This position is represented at the following bureaus
---
Candidate Description
The ideal candidate is detail-oriented, comfortable with making sure requirements are followed, and committed to excellent customer service.
Work Environment
Work is often done in office settings but may also involve storage areas and other sites.  Some positions will require physical effort (lifting, carrying).
Minimum Education Requirements
Please see the Clerical and Administrative Support Qualification Standard on the OPM website.
Career Level Requirements
Responsibilities by Level
Mid:

Receiving deliveries and checking against orders
Preparing transfer documents and receipts
Monitoring inventories and preparing requisitions to restock items
Preparing items for shipment

Journey:

Advising others on the proper procedures for maintaining accountability of property
Working with other federal state and local agencies to determine availability or need for property
Preparing reports on destroyed or damaged property
Conducting studies on utilization of property and making recommendations based on findings
Preparing procedures for annual inventories
Maintaining property system inventory records
Click to read more
Accountability

Holds self and others accountable for measurable high-quality, timely, and cost-effective results. Determines objectives, sets priorities, and delegates work. Accepts responsibility for mistakes. Complies with established control systems and rules.

Show Tool Tip

Mid 3-4

Journey 5-8

Attention to Detail

Is thorough when performing work and conscientious about attending to detail.

Show Tool Tip

Mid 3-4

Journey 5-8

Customer Service

Works with clients and customers (that is, any individuals who use or receive the services or products that your work unit produces, including the general public, individuals who work in the agency, other agencies, or organizations outside the Government) to assess their needs, provide information or assistance, resolve their problems, or satisfy their expectations; knows about available products and services; is committed to providing quality products and services.

Show Tool Tip

Mid 3-4

Journey 5-8

Decision Making

Makes sound, well-informed, and objective decisions; perceives the impact and implications of decisions; commits to action, even in uncertain situations, to accomplish organizational goals; causes change.

Show Tool Tip

Mid 3-4

Journey 5-8

Information Management

Identifies a need for and knows where or how to gather information; organizes and maintains information or information management systems.

Show Tool Tip

Mid 3-4

Journey 5-8

Interpersonal Skills

Treats others with courtesy, sensitivity, and respect. Considers and responds appropriately to the needs and feelings of different people in different situations.

Show Tool Tip

Mid 3-4

Journey 5-8

Organizational Awareness

Knows the organization's mission and functions, and how its social, political, and technological systems work and operates effectively within them; this includes the programs, policies, procedures, rules, and regulations of the organization.

Show Tool Tip

Mid 3-4

Journey 5-8

Planning and Evaluating

Organizes work, sets priorities, and determines resource requirements; determines short- or long-term goals and strategies to achieve them; coordinates with other organizations or parts of the organization to accomplish goals; monitors progress and evaluates outcomes.

Show Tool Tip

Mid 3-4

Journey 5-8

Problem Solving

Identifies problems; determines accuracy and relevance of information; uses sound judgment to generate and evaluate alternatives, and to make recommendations.

Show Tool Tip

Mid 3-4

Journey 5-8

Reasoning

Identifies rules, principles, or relationships that explain facts, data, or other information; analyzes information and makes correct inferences or draws accurate conclusions.

Show Tool Tip

Mid 3-4

Journey 5-8

Teamwork

Encourages and facilitates cooperation, pride, trust, and group identity; fosters commitment and team spirit; works with others to achieve goals.

Show Tool Tip

Mid 3-4

Journey 5-8

Technical Competence

Uses knowledge that is acquired through formal training or extensive on-the-job experience to perform one's job; works with, understands, and evaluates technical information related to the job; advises others on technical issues.

Show Tool Tip

Mid 3-4

Journey 5-8

Writing

Recognizes or uses correct English grammar, punctuation, and spelling; communicates information (for example, facts, ideas, or messages) in a succinct and organized manner; produces written information, which may include technical material, that is appropriate for the intended audience.

Show Tool Tip

Mid 3-4

Journey 5-8
Common Pathways
Candidates who made this career change most commonly held these occupations...
0326 - Office Automation Clerical And Assist 5.8%
0305 - Mail And File 4.3%
6907 - Materials Handler 4.3%
1106 - Procurement Clerical And Technician 2.9%
Less Common Pathways (<2%)
0503 - Financial Clerical And Assistance
0561 - Budget Clerical And Assistance
1107 - Property Disposal Clerical/technician
Where We Are
DOI employs people at more than 2,400 locations across the United States and territories. Use the Position Locator tool to see where current DOI employees work. To check for job opportunities, scroll down and click "See jobs on USAjobs.gov."